Surtees: Hamilton should re-think 'halo' stance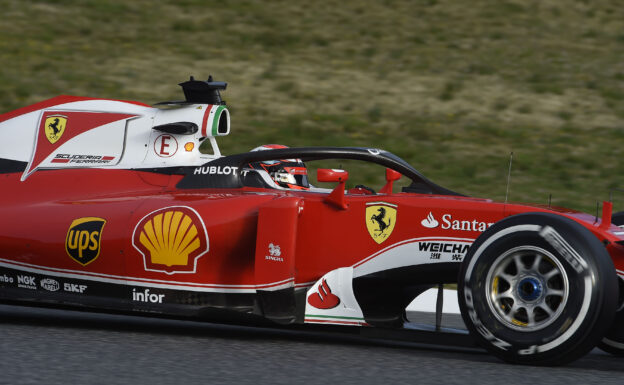 Mar.10 - F1 veterans have revealed they disagree with reigning world champion Lewis Hamilton's stance about the 'halo' cockpit cage slated for 2017.
Some of the Mercedes driver's colleagues have also admitted their opposition to the safety device, but Hamilton went a step further by calling it the "worst looking mod in F1 history".
Hamilton's Instagram post was subsequently deleted, but he also told reporters at the end of the Barcelona test: "I hope we have an option to use it or not because I will not be using it."
F1's champion before Hamilton, Sebastian Vettel, disagrees with the Briton, saying 'halo' may be "ugly" but "nothing justifies not having these two guys around anymore".
The German was referring to Indycar's Justin Wilson and also Henry Surtees, an 18-year-old who was killed when debris struck him on the head during a F2 race in 2009.
"Sebastian hit the nail very clearly on the head with what he said," John Surtees, Henry Surtees' father, said on Wednesday.
The Telegraph quoted 1964 world champion Surtees as adding: "Lewis could perhaps think a little more about the halo and think about the responsibility he does have as a world champion.
"He could actually consider this and, if possible, give the maximum input into making certain that it is as less intrusive as possible," he said.
"I suffered the tragedy of losing Henry which certainly could have been prevented by a development like this."
Another world champion, Fernando Alonso, also trod carefully in assessing 'halo', commenting: "I know it is a little extreme in terms of aesthetics, but hopefully next year we have some type of system on all the cars."
Even Mark Webber, an avowed motor racing "purist", would not join Hamilton in the severity of his criticism about 'halo'.
"There is still a lot to discuss, such as how much you can see through Eau Rouge with this halo," the Australian, a pallbearer at Wilson's funeral, is quoted by Speed Week.
"But when you've carried a coffin, you don't want to do that again," he added.
---
✅ Check out more posts with related topics: