Steiner has regrets on one Mick Schumacher insult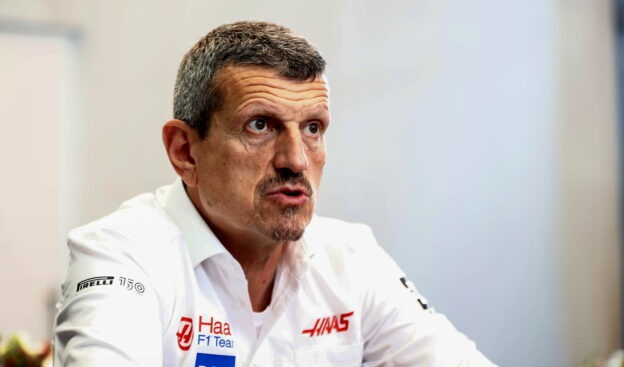 Jun.1 - Gunther Steiner says he regrets one insult hurled at axed Haas driver Mick Schumacher.
The small American team's boss insists he has no regrets about replacing the struggling 24-year-old with his older and more experienced fellow German Nico Hulkenberg.
"After the first race it was clear that it was the right decision for the team," Steiner told Sport Bild.
"He brings a lot of experience and stability with him. Everyone here was enthusiastic about it, nobody was negative.
"He (Hulkenberg) immediately got along with his engineers and mechanics. He works hard but is also easygoing."
To keep his F1 career alive, Schumacher became Mercedes' official reserve driver this year and he will get his first taste of the 2023 car in the post-Spanish GP Pirelli tyre test.
What Steiner does regret, however, is a particular phrase he used earlier this year to justify Schumacher's axe.
"You cannot beat up a dead horse," he said in March.
Given the fact that Mick's family has a horse ranch in Texas, and given Michael Schumacher's grave health situation, Steiner admits it was insensitive.
"It's a saying in America," he told the German magazine.
"But I didn't want to say that Mick was dead or something. That was perhaps a clumsy statement because the German translation was far too harsh and direct.
"I should have put it differently. I didn't think about it at the time because for me it was a statement that you make when you speak English openly."
However, he also insisted that directness is simply in his nature.
"If you know me, you have to deal with it," said Steiner. "Mick never spoke to me about it. It was also driven from the outside to put me down.
"But I didn't sleep badly because of it."
Steiner admits that he has barely spoken with Mick at all since their split.
"We've said hello in the paddock as we came in," he revealed. "For sure I'll speak to him if the opportunity arises. Sometimes you have to wait a bit.
"Personally, I have no problem with the boy. The relationship was made out to be worse than it was. Maybe it wasn't fantastic but it definitely wasn't bad.
"If you criticise me, it doesn't bother me. I live with it, draw my conclusions and do what I want to do."
---
✅ Check out more posts with related topics: