Slim quite sure Gutierrez will race Sauber in 2013 F1 Season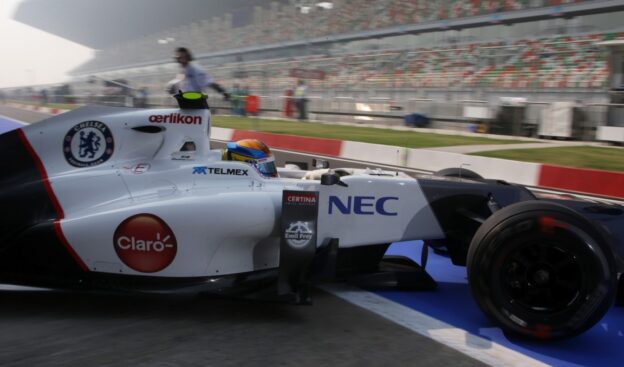 If Sauber's biggest sponsor has its way, Esteban Gutierrez will next year line up on the grid alongside confirmed 2013 driver Nico Hulkenberg.
Gutierrez's fellow Mexican Sergio Pérez, who is heading to McLaren, was until now the cream of Sauber backer Telmex's F1 programme for the last two years.
But waiting in the wings all the time has been the one-year-younger Mexican reserve driver Gutierrez, who is this week testing Sauber's C31 in Abu Dhabi, as is another 2013 candidate, the highly-rated Robin Frijns.
Telmex chief and Mexican billionaire Carlos Slim, however, could have a substantial influence on the final decision.
"We are talking with Sauber for next season," he told the Mexican newspaper Reforma, "and we intend to continue together.
"Obviously that will be with the participation of a Mexican driver, which is Esteban Gutierrez," Slim Domit insisted.
Gutierrez, 21, got his first taste of official F1 action recently in India, when Perez was suffering from a heavy cold and sat out a practice session.
"It would not be that the team gives him a practice event in formula one if they have no long-term plan for him," Slim continued.
"And for us, we would not have our participation in formula one without a Mexican driver, so I think it is quite sure that for the first time next year, we will have two Mexican drivers in formula one for a full season," he added.
---
✅ Check out more posts with related topics: