Sergio Pérez admits early McLaren criticism is amazing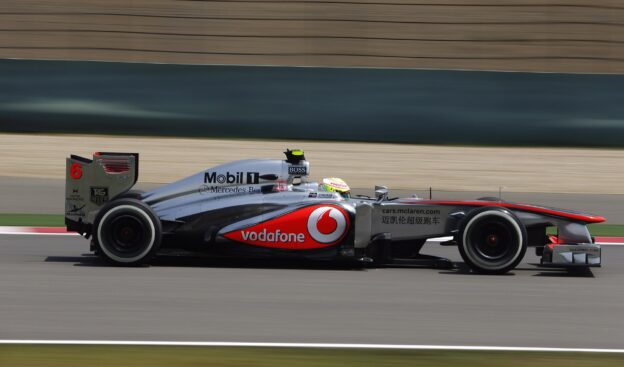 The pressure is showing on Sergio Pérez, as the Mexican admitted he found boss Martin Whitmarsh's criticism in the wake of last weekend's Chinese grand prix "quite amazing".
Albeit with an uncompetitive McLaren, 23-year-old Perez has struggled to fill departed Lewis Hamilton's shoes so far this season.
He had a particularly bad weekend in Shanghai recently, earning a rebuke from Kimi Raikkonen and Hamilton agreeing the Mexican was "all over the place" in China.
Faced with the criticism, McLaren team boss Martin Whitmarsh agreed that Perez needs to "toughen up".
"I think he's been generous in allowing people past him," he said.
"With these sorts of tyres that are very fragile, with a car that's not quite there and tricky racing, I think he did a reasonable job but he's not satisfied with himself and nor should he be," added Whitmarsh.
In fairness, Whitmarsh also said he continues to support McLaren's new signing, but on Thursday Perez countered by admitting he has "definitely felt the pressure" so far in 2013.
"At McLaren everyone is watching your performance at every single practice session and every single race," he told reporters.
"I find it quite amazing that after three weekends, when I had two good weekends in terms of maximising the car potential, that after a bad weekend I received so many criticisms.
"But I think this is quite normal and usual for a team like McLaren," added Perez.
"I'm never thinking about it and if I am totally honest I am not bothered about it. I am here to do my job and I will try my best this weekend and the next 16 weekends."
He admitted that China, filled with incidents from the first laps on Friday until the chequered flag, was his worst performance so far.
"Jenson (Button) has been extremely difficult to beat," said Perez. "In China, I was quite off the pace from him. Never got close to him.
"With the car we have he is doing an extremely good job, you have to say."
---
✅ Check out more posts with related topics: