Sauber fights for survival in Melbourne court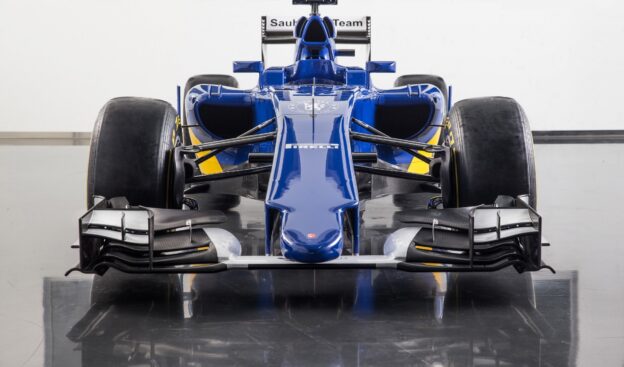 Sauber is fighting for survival in a Melbourne court.
The Swiss team has appealed a local judge's ruling that Giedo van der Garde can take his rightful place on the 2015 grid, despite Sauber's other binding contracts with Marcus Ericsson and Felipe Nasr.
So as the proceedings took place early on Thursday, the big question being asked in the paddock was whether Sauber can even survive the saga.
"Thank you Ms Kaltenborn," a reader of the Swiss portal 20min.ch said. "You have managed to destroy a life's work in three years."
The publication floated a rumour that van der Garde, backed by his billionaire father-in-law Marcel Boekhoorn, might be playing the long game by actually hoping for Sauber's collapse.
"The question of does he really want to drive does arise," said MTV3 commentator Oskari Saari. "Sauber has made clear it does not want him."
It follows speculation part of the Dutchman's deal with Sauber was to acquire shares in the obviously financially-struggling Hinwil based team.
The more immediate question is how Sauber will handle the fact that it has three drivers in Melbourne, all with valid race seat contracts.
"Marcus (Ericsson) is preparing normally for the race," the Swede's manager Eje Elgh told Viasat.
"It is a matter between Sauber and van der Garde. Ultimately, we have to wait and see what decisions are made and what the consequences are.
"Until then we cannot do much," Elgh added.
One touted outcome is that, if police ultimately do escort van der Garde into a Sauber cockpit in Melbourne, the wealthy backers of Ericsson and Nasr will then sue the team.
Another possibility is that they will join forces and buy out van der Garde's contract.
At any rate, Sauber's defence in court that van der Garde driving in Melbourne at such late notice is a safety risk has been widely ridiculed.
"It really is a bad argument," Saari confirmed.
"Van der Garde is a professional driver, and adjusting the car may be challenging, but it is not impossible."
Former F1 driver Jan Lammers agrees.
"Giedo will certainly be rusty," he told the Dutch publication Formule1, "but the 'dangerous' proposition argued by Sauber is propaganda.
"Sauber is a team with its back against the wall," said Lammers.
Victoria's supreme court judges will announce the outcome of Sauber's appeal at 4.30 on Thursday, which is after the FIA deadline for the final nomination of each team's race driver pairing for the weekend.
---
✅ Check out more posts with related topics: