Russian F1 ex-drivers make return to international racing competition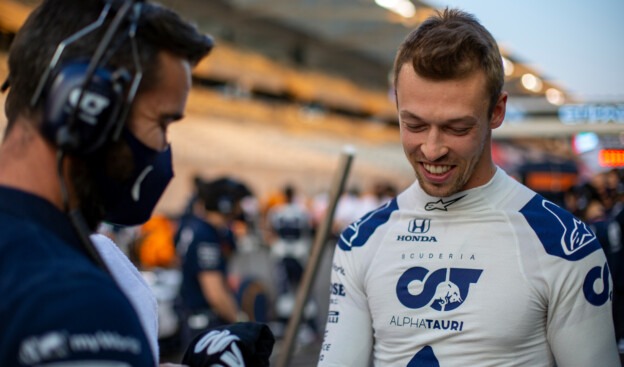 Feb.3 - Two Russian former Formula 1 drivers are returning to international-level competition in 2023.
Having been ousted by Haas at the outbreak of the Ukraine conflict, and with his father even personally named in anti-Putin western sanctions, Nikita Mazepin will race in the Asian Le Mans series this year.
"Together with my teammates at 99 Racing, I'm hoping to have a great experience competing in the sport I love," he said.
And former Red Bull driver Daniil Kvyat is also making his racing comeback this year as he secures a driver for the Italian team Prema in the LMP2 class of the world endurance championship including Le Mans.
The 28-year-old had planned to race at Le Mans last year, but both Kvyat and the Russian team G-Drive came up against new FIA rules requiring Russians to denounce their country.
No longer with a Russian team, sports.ru speculates that Kvyat agreed to sign the FIA's requirements - including the removal of any Russian flag from his entry.
Kvyat is quoted as saying: "I want to appeal to all sports federations and the IOC that sport must remain out of politics.
"We, the athletes, can help to unite the nations in the times ahead. t horrifies me to see the conflict between two fraternal nations. I want my daughter and all children to enjoy this wonderful world," he added.
Kvyat confirmed that he has received "the green light to compete in many series both in Europe and the USA. For a long time the situation was very tense, but now the tension has eased a bit."
Kvyat also hailed the top American tin-top series Nascar for allowing him to contest a couple of races last year.
"NASCAR set a great example and acted like a sport," he said. "Sports should bring people together, and NASCAR is a great example for others, including those in Europe."
---
✅ Check out more posts with related topics: