Rossi did not dream of Indy 500 glory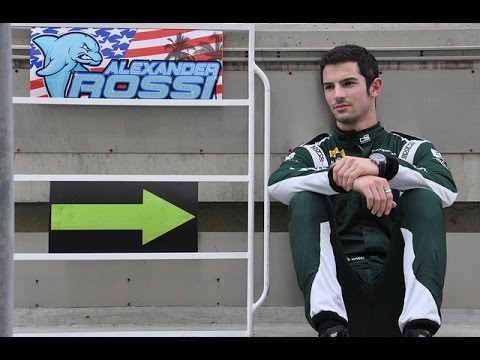 May 31 - In one fell swoop, Alexander Rossi went from idle days at grand prix tracks to motor racing history.
Still a reserve driver for Manor, the Californian completed the last handful of F1 races for the team last year but in 2016 lined up in the field for the 100th running of the fabled Indy 500.
On Sunday - part of his mind on the goings-on in the Principality - he won at the equally-fabled 'Brickyard'.
"Things have worked out incredibly well over here," said the 24-year-old, who won the Indy 500 for the team headed by former McLaren driver Michael Andretti.
But Rossi admitted Indy 500 glory is not where he envisaged his motor racing success.
"It isn't. It isn't at all," he said. "That's no secret.
"I left California when I was 16 to go to Europe. The goal was to get to formula one."
Reports say Rossi's windfall will now be in the millions, as he embarks on the customary whirlwind tour of media and publicity appearances as Indy 500 champion.
"I can certainly say I'm not in a grand prix car anytime soon," he said.
"(In F1) I'm a reserve driver. I sit around and pretend to look important. There is no driving involved - I drive to the track in a rental car."
---
✅ Check out more posts with related topics: