Ricciardo no fan of no-glitz F1 launches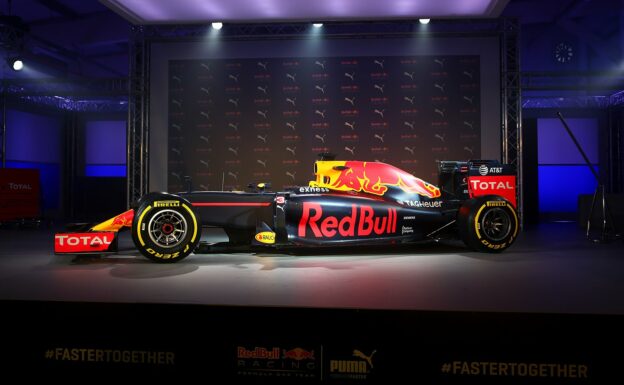 Feb.19 - Daniel Ricciardo says he is no fan of F1's new no-glitz approach to 'launching' cars.
In the past, teams threw lavish events amid live Spice Girls performances, while the norm these days is to launch new cars via the internet or simply roll out into the testing pitlane for a photo opportunity.
And Force India, for instance, did not even join the trend this year of publishing audio clips of the first engine fire-up.
"What?! No video? No photo, no gif, no chapchat, no sound thingy?" Renault's cheeky Twitter administrator asked the Silverstone based team.
Indeed, the next excitement for F1 fans will be to log into the Ferrari and McLaren websites to catch a first glimpse of the respective teams' new cars.
"The online stuff is a bit artificial," said Daniel Ricciardo, whose employer Red Bull at least hosted a live 'launch' for its new 2016 livery this week.
"The pre-season is so long and there is so little that happens, it's cool to have an event to launch it. It gives us something to do and it's good for the fans, it's something to look forward to," he added.
"Sure it's a bit more expensive than posting a picture online but I don't think you get anything out of that."
Also giving his opinion on the topic is Jean Alesi, who said he understands that F1 has moved into the "age of the internet" since his time in the 90s.
"However I miss the atmosphere of the presentations of the past as you could see how everyone looked at the new creation," he told La Gazzetta dello Sport.
"The worst thing about formula one is the lack of events between the final race of the season and the first test session, but I think that teams are now aware of that."
Money, however, is obviously tight at the midfield teams like Force India, as it will be development driver Alfonso Celis who actually debuts the 2016 car on Monday.
"Blimey," said NBC broadcaster Will Buxton on Twitter. "He's got to be bringing some serious cash with him to take up a seat for a quarter of pre-season testing."
---
✅ Check out more posts with related topics: