Renault CEO Orders F1 Unity Drive: "No More English vs French Divide!"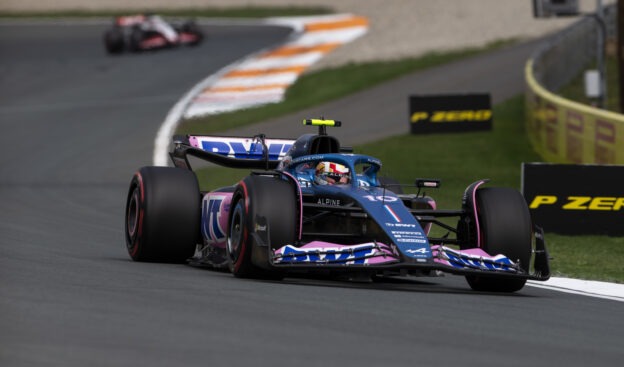 Oct.2 - Luca de Meo, CEO of the Renault Group, has ordered the French carmaker's Formula 1 team to end a years-long gulf between its British and French factions.
L'Equipe sports newspaper reports that de Meo made an ultra-rare visit to the Alpine team's overall UK headquarters at Enstone last Wednesday.
The visit comes amid a period of extreme management instability at the F1 team at present, following the sacking of boss Otmar Szafnauer and reports linking Mattia Binotto and Eric Boullier with the role.
However, it is believed that interim team boss Bruno Famin will keep the role at least until the end of 2023 - and perhaps in 2024 as well.
Famin said at Suzuka recently that he is currently "assessing" the situation at Renault's two F1 factories - the chassis one at Enstone, and the engine headquarters at Viry in France.
"I think one of the key things is trying to get all the people working together," he said.
"We have a lot of potential, but the difficulty is to put everybody together to create more performance. This is what I'm assessing now," Famin added.
According to L'Equipe, better integrating the two factories at Enstone and Viry was precisely the reason for de Meo's visit last week.
"The Hundred Years' War between England and France ended a long time ago," de Meo was quoted as having told senior management.
The sports newspaper says de Meo will no longer tolerate the fact that Alpine's Enstone and Viry-based staff stay at different hotels at grands prix.
"In the motorhome they sit at different tables - one table speaking English, the other speaking French," L'Equipe said.
Renault is therefore now planning a military-style training in camp in France, involving 100 key members of the Enstone and Viry-based factions.
De Meo is reportedly also worried about the team's slow progress.
"Can we put up with the fact that the construction of a new simulator at Enstone has been dragging on for two years?" he is quoted as saying.
"In two years, you can build an entire car plant that will produce 750,000 cars a year," de Meo added.
---
✅ Check out more posts with related topics: