Red Bull's Redemption: Dr. Marko Confident of Comeback in Japan!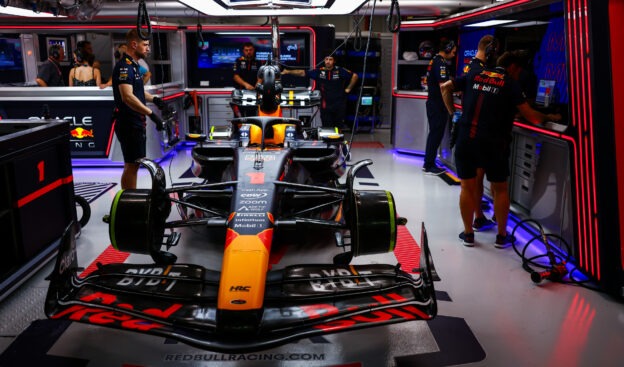 Sep.19 - Dr Helmut Marko thinks Red Bull will be back firing on all cylinders this weekend at Suzuka.
Max Verstappen's run of ten consecutive wins came to a screaming halt with a surprise loss of form for the dominant Formula 1 team in Singapore.
Curiously, both Red Bull and even its closest rivals denied the loss of form could have had anything to do with the FIA's new clampdown on flexible bodywork.
"I know you'd all like to blame it on that, but unfortunately we can't," said team boss Christian Horner. "We haven't changed a single component on the car from Monza.
"We knew before the weekend that it would be closer in Singapore, but what actually happened was a surprise for us."
Horner's counterpart Toto Wolff said Singapore was also a spanner in the works during Mercedes' ultra-dominant era.
"We know what it's like to come to Singapore with a dominant car and then not perform," said the Austrian.
"I'm sure it wasn't the technical directives," Wolff insisted. "It didn't change anything."
The leading counter-theory is that Red Bull was simply caught out by the smoother than expected new tarmac and the slashing of several corners from the previous layout.
"We think we know roughly why we had these problems," Red Bull's Marko told Bild newspaper.
"I am full of confidence after this performance that this mystery from qualifying will not arise in Suzuka," he added.
In fact, he said without the inopportune timing of the safety car on Sunday, "Max would have won the race".
"We are now looking forward to Suzuka because, as I said, we are understanding the problem," Marko told Kronen Zeitung newspaper.
"That's why we are fully optimistic that we'll be able to bounce back there. The track there suits our car, but what makes me really positive is that we saw that our speed is already back."
---
✅ Check out more posts with related topics: