Red Bull: Vettel's chassis change will not matter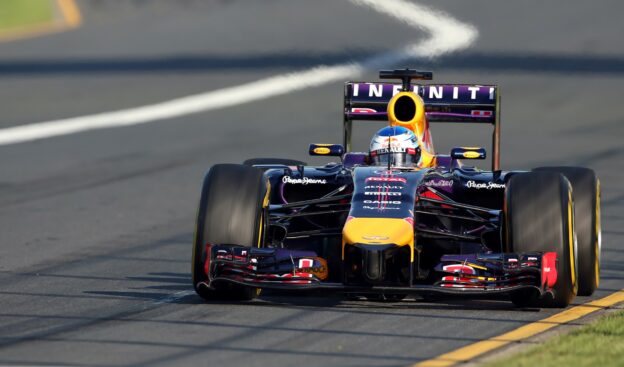 Red Bull has played down the significance of Sebastian Vettel getting a brand new chassis for this weekend's Spanish grand prix.
Just days after the reigning world champion struggled to match teammate Daniel Ricciardo's pace in China, Dr Helmut Marko said the team was looking into whether Vettel's RB10 - affectionately dubbed 'Suzie' by the German driver - was damaged.
"We don't understand why Vettel's tyre wear was so much higher than Ricciardo's," Marko said.
A few days later, he announced: "In Barcelona, Sebastian will have a new chassis, because sometimes even a small hairline crack can have large consequences.
"In 2012, Sebastian had problems compared with Mark Webber, but after a chassis change suddenly everything was much better and when he regained his confidence, he was almost unbeatable and won the title," Marko added.
However, chief designer Rob Marshall is now insisting that Vettel's chassis change was planned all along.
"Sebastian will get a new chassis for Barcelona," he confirmed, "which was scheduled at the start of the season and then the next one will be for Dan at some time around Silverstone."
In the interview posted on Red Bull's website, Marshall played down the likely benefit of Vettel's new chassis, insisting the change is more precautionary.
"It shouldn't be (a benefit)," he said, "as the idea is that they are all the same.
"From our point of view we'd rather give them one or two new chassis during the season that we have been able to check out in the factory using various testing methods," added Marshall.
Indeed, triple world champion Niki Lauda also seems to doubt that a chassis flaw has been Vettel's problem so far in 2014.
The Mercedes team chairman insists that Ricciardo is simply "an outstanding driver" who has adapted better than Vettel to the radical new regulations.
"Vettel adapted his driving style to the diffuser-type, on the throttle, hot air onto the diffuser, he was used to this for many years to make the best outstanding performance of his old car, so he is still hooked up to this old system," Lauda told the Mirror newspaper.
"The new guy comes in and does not know about this bullsh*t from the past and gets on with it."
But former McLaren and Ferrari driver Lauda tipped Vettel, the title winner for the past four seasons, to eventually catch up with Ricciardo.
"I have been in this situation (too) and Sebastian has to adapt his driving style to drive the car as well as Ricciardo does," he said.
---
✅ Check out more posts with related topics: