Press hails 'driver of the century' Verstappen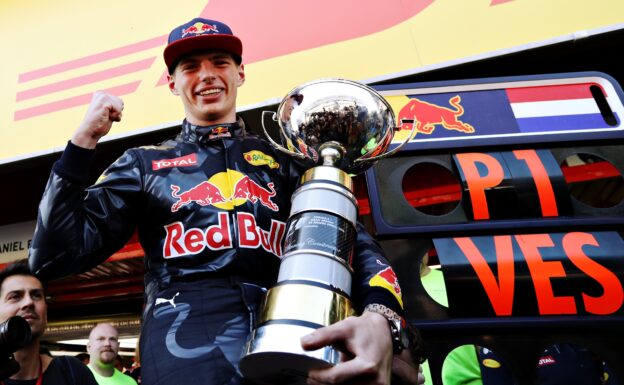 May 17 - Even the Ferrari-transfixed Italian media agrees that a true F1 star was born at arch-rival Red Bull last weekend.
"Everyone is celebrating a new star, even Ferrari," the influential La Gazzetta dello Sport declared, after 18-year-old Max Verstappen won his first race for Red Bull ahead of both red cars.
Corriere dello Sport even thinks a new era has begun in formula one.
"A driver generation now seems shorter than the life of a smartphone," it declared.
La Repubblica added: "What more could you ask of a boy who at three years old was encouraged by his mother to go faster on his tricycle?
"Some are already calling him the driver of the century. Over the top? Perhaps, but perhaps not."
La Stampa, meanwhile, hailed Verstappen for being the driver best poised to pick up the pieces of the imploded Mercedes team in Spain.
"Vettel missed the right strategy and another chance to win is wasted," it charged.
---
Check out more items on this website about: