Nico Hulkenberg's relaxed return to F1 racing in Bahrain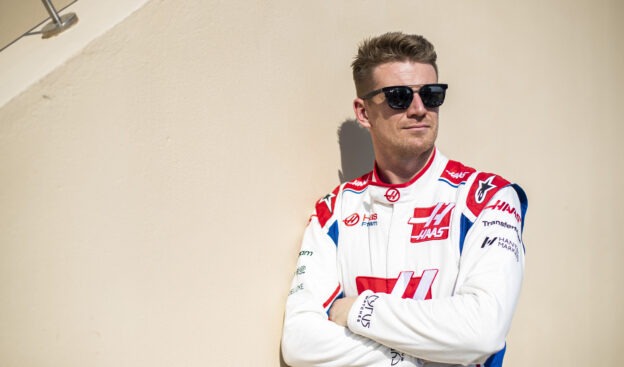 Mar.1 - Nico Hulkenberg is feeling relaxed ahead of his return to Formula 1 racing this weekend in Bahrain.
The 35-year-old, who is the same age as the newly-retired fellow German Sebastian Vettel, has been brought back into F1 as Mick Schumacher's replacement at Haas.
"It's like riding a bike," Hulkenberg smiled after his three-year full-time F1 break. "You don't forget how."
But what is also clear is that, much like Haas incumbent Kevin Magnussen, his disposition is cooler and calmer in the wake of that break.
"It's true that I quickly felt at home here," Hulkenberg said.
"But we're still on our honeymoon, so to speak. We haven't had the pressure of a race weekend yet or the stress of an unpleasant result."
But he is not worried.
"When you're young, you're always nervous as you look at all the data. But I've let it come to me in a relaxed manner and we'll see where we are this week.
"My is simply to have fun and to drive a strong weekend," he told Sky Deutschland.
When asked where Haas slots into the 2023 pecking order, however, Hulkenberg insisted: "Honestly, I have no idea where we are and how fast we are."
Finally, Hulkenberg was asked by RTL about the fate of the man he replaces at Haas, with Mick Schumacher now the reserve driver at Mercedes.
"He's with one of the best teams that has driven everyone into the ground, more or less, for the last ten years with one of the best drivers in the world," he said.
"I think Mick will be able to absorb a lot and take it with him if he finds his way back into a car."
---
✅ Check out more posts with related topics: