Newey will design 2015 F1 car and then step back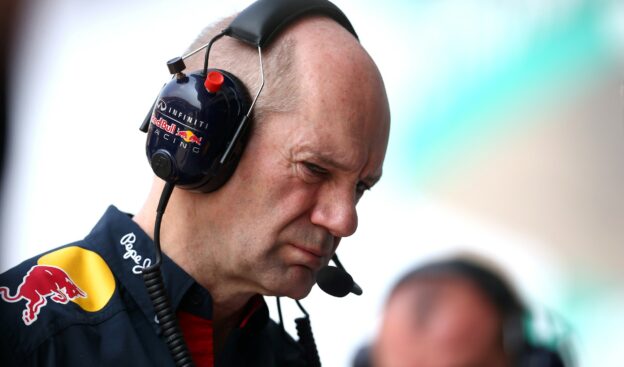 Adrian Newey has clarified he is still heading up the design of next year's Red Bull F1 car.
The paddock drew breath on Sunday when the team announced that the Briton, the only undisputed 'genius' engineer in formula one, is stepping back from the front line.
Red Bull has managed to keep the 55-year-old from the clutches of high-paying rivals like Ferrari by giving him an 'Advanced Technologies Centre' to indulge his desire for other design projects outside of F1.
Newey admitted he is frustrated with the ever-restrictive rules in F1, urging a "re-think" that could eventually take him back to the pitwall.
"I'm 55 and not ready for the beach just yet," he told reporters in Canada, "so I'll do this for a little bit and see what happens after that."
For the moment, however, Red Bull's new Newey-centric technology centre is not quite ready, and so the team's current technical director is still on duty.
"Yes, absolutely," said team boss Christian Horner, when asked if Newey is in charge of the 2015 car.
Newey confirmed to Germany's Auto Bild: "I will remain fully involved in the coming months and will design the car for 2015.
"During this time we will also look at how we set up the team for the future."
So it is assumed that after Newey's initial concept of the 2015 car is laid out, his design successors will take over.
"I will take on more of an advisory role," said Newey, "and will always be there for my colleagues if they need advice and help."
---
Check out more items on this website about: