Monaco admits it reluctantly signed current F1 deal to stay on calendar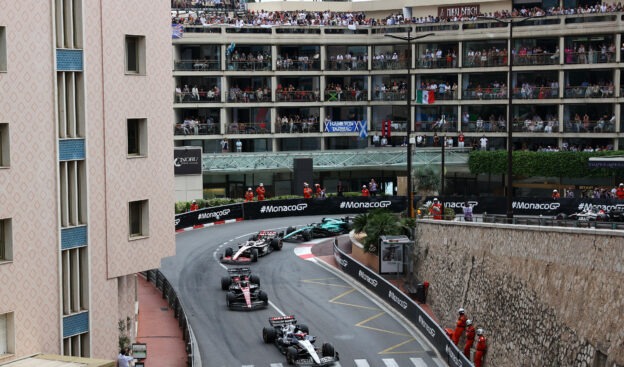 May 31 - Monaco only "reluctantly" signed a contract with Liberty Media to keep the fabled street race on the Formula 1 calendar in 2023 and 2024.
Following intense speculation last year that the parties were at stalemate, F1 and Monaco announced that a new deal had been struck.
Michel Boeri, who has been Automobile Club de Monaco president since 1972, said at the time that the contract was signed "in the interest of the Formula 1 world championship".
He also said the deal was "likely to be renewed".
But that renewal has now fallen under a cloud, after Boeri kicked off last weekend's Monaco GP by slamming Liberty as "the Americans" who only care about "the offer alone".
Prince Albert II swiftly intervened, insisting that Boeri is part of Formula 1's old regime and warning that Bernie "Ecclestone's time is in the past".
"I don't blame Michel Boeri for the fact that he found it difficult to adapt to the new situation, but it may be better now if someone else negotiates on behalf of the ACM," he added.
New quotes have now emerged that back Boeri's view that the new contract with Liberty Media was not in Monaco's best interest.
"We signed the contract for 2023 and 2024 to avoid falling into the abyss," he told Monaco-Matin.
"But it was done reluctantly. The problem is that we had to accept something that we don't fully support."
It is believed he is referring to Prince Albert II's revelation that the new deal will go beyond the measures agreed to last year, with "sponsorship, TV production and merchandising" to again be discussed.
Boeri said: "The people responsible for the signatures did their best. But we will oppose another contract with the demands of Mr (Stefano) Domenicali.
"It is clear that the current situation is not pleasant. Negotiating is sometimes very tiring, and with Bernie Ecclestone it was never easy, but we didn't need three law firms to settle the discussions.
"We used to sign a contract that was no more than three pages. Today, it's 65 pages."
---
✅ Check out more posts with related topics: