Mercedes F1 rules out taxi driving in Spain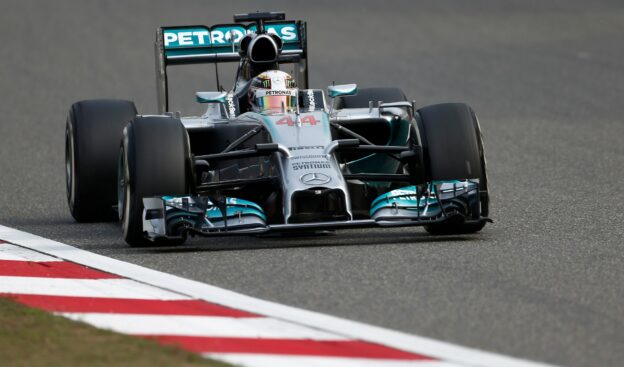 Mercedes has played down the issue of team orders ahead of this weekend's Spanish grand prix.
After Bahrain, where Lewis Hamilton and Nico Rosberg thrilled spectators with their unfettered wheel-to-wheel battle, it was suggested team chiefs were subsequently split over the issue of team orders.
It was reported that on one side of the debate was Niki Lauda, the team chairman, while colleagues Paddy Lowe and Toto Wolff want to ensure that Mercedes' dominance is not threatened by driver run-ins.
Indeed, triple world champion Lauda told the Mirror newspaper this week that Sebastian Vettel was right to answer "tough luck" when told by Red Bull in China to obey a team order.
"Yeah. Absolutely. That is a proper racing driver attitude," said the great Austrian.
"(Christian) Horner gave Vettel an order and he said 'screw you' so there is a difference between them and us.
"We don't give orders. Everyone saw in Bahrain, where they were told to watch the cars and we let them race. That is our philosophy," Lauda added.
However, it was believed that Wolff and Lowe do not fully agree with the notion of simply letting the drivers race freely.
But, ahead of Barcelona this weekend, Wolff has been quoted by Speed Week as saying: "Our strategy has not changed. Both (drivers) are allowed to drive freely.
"We do not want taxi driving," he insisted.
In the end, Mercedes could have bigger problems to worry about in Spain.
Improving rivals like Red Bull and Ferrari have had three weeks since China to close the gap to the dominant Brackley team, while many believe that - engine aside - reigning world champions Red Bull already have the best 2014 car.
"Barcelona will show how good our car really is," said Wolff, "because it is a type of Red Bull circuit.
"Ferrari was also impressive in China, and they have the 'in-house' advantage of being able to develop the power unit and the car under one roof.
"They can also count on Alonso, who is capable of incredible performances," Wolff added.
"I must say that we have not been sleeping (since China), but the chase is on. We are not afraid, but we have respect," he said.
---
✅ Check out more posts with related topics: