McLaren tells Sergio Pérez to keep on fighting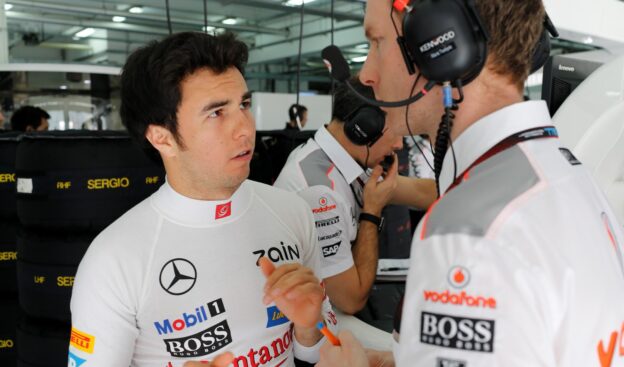 22 April 2013 by
Leopold
1 min read
McLaren has urged Sergio Pérez to keep up his fighting spirit, despite rebuking the Mexican for pushing "over the limit" in his battle with teammate Jenson Button in Bahrain.
Reports say team boss Martin Whitmarsh had firm words with the 23-year-old after the Bahrain race, following Button's depiction of their clashes as "dangerous" and "dirty".
But just a week ago, in China, Whitmarsh had accused struggling Perez of being "too polite" in wheel-to-wheel duels, urging him to use his "elbows" in future.
"I don't want to curb Checo's passion and spark, because that's what got him past Alonso and Webber," Whitmarsh said.
"And even if he knows that he pissed off his teammate, I don't suppose that will keep him awake tonight."
Earlier, Perez admitted the early pressure of being a McLaren driver in the spotlight, versus racing with Sauber in 2011 and 2012, was palpable.
His predecessor at the great British team, Lewis Hamilton, admitted he has noticed the strain on Perez.
"There is a lot of pressure when you are in such a strong and powerful team like that," said Hamilton. "It's not easy.
"Just as it is here (at Mercedes). The team relies heavily on you, on just those two drivers to pull those results out and if you don't you feel it.
"He looks like an individual who feels it," he added.
See all Sergio Pérez info & statistics.
See all McLaren F1 team info & statistics.
---
✅ Check out more posts with related topics: