McLaren questions Ferrari's 'tow' tactics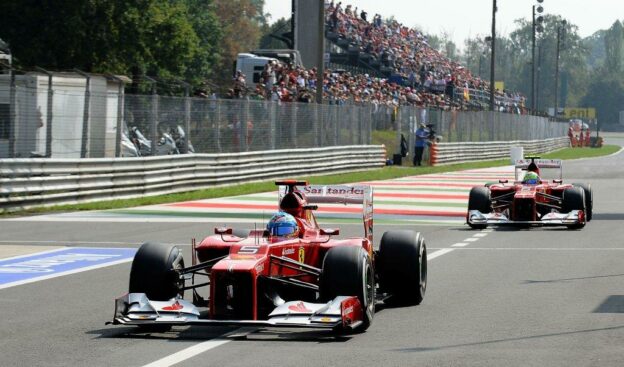 McLaren has questioned Ferrari's slipstreaming tactics in qualifying at Monza.
The red cars endeavoured to give each other aerodynamic 'tows' down their home circuit's long straights on Saturday, but it went awry when Fernando Alonso's car developed a problem in Q3.
And Felipe Massa, who qualified a season-best third, said he got in his best lap once the towing was all over.
"I was always caring about the tow, to find a good tow, but then on the last run when I did my best lap I was completely outside of the tow, so it was better for me," said the Brazilian.
Martin Whitmarsh, McLaren's team boss who saw Lewis Hamilton and Jenson Button lock out the front row with more conventional tactics, suggested his Italian rivals might have been "a bit too clever" in focusing so much on slipstreaming.
"In practice we were getting tows," said Button, "but it was difficult to work out if it was actually quicker or not.
"It's something that, personally, I feel it's very difficult to plan something like that. It's difficult to get it right.
"You can concentrate too much on it and get your braking point wrong or something.
"The way we did was much better, just finding traffic (to tow) on the circuit, so it worked reasonably well," the Briton added.
---
✅ Check out more posts with related topics: