McLaren F1 could return to orange car livery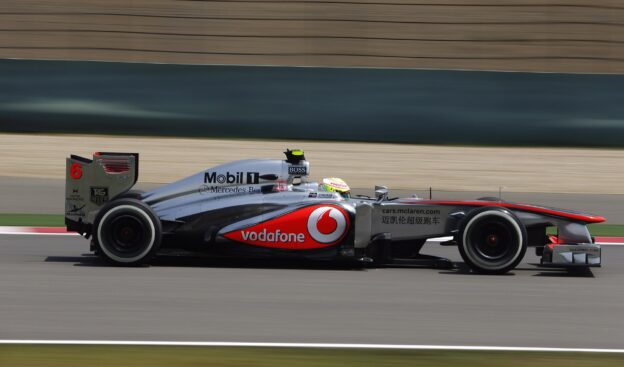 McLaren's cars could go orange in the near future, team boss Martin Whitmarsh has admitted.
Although the Woking based team's cars have been silver since 1997, orange is actually McLaren's traditional race colour, dating back to the Can-Am days of the 60s.
After 2014, however, it looks likely McLaren's long relationship with 'Silver Arrows' carmaker Mercedes will end.
Whitmarsh said in Barcelona on Sunday that he could not comment on reports McLaren will definitely be Honda-powered in 2015, saying the matter was "confidential" between the team and existing partner Mercedes.
Asked, however, if the change of title sponsor for next year in the wake of Vodafone's scheduled departure might be a chance for McLaren to return to orange, Whitmarsh answered: "I really like the idea.
"Orange is a great colour, especially for McLaren," he told the Russian website f1news.ru.
"We use it for our racing GT and it looks great, and we'll continue to move in this direction.
"F1 is a bit different: the modern business model is one of the main tasks of the team -- to promote the brands of our partners.
"But if we're lucky enough to find a sponsor who likes orange, you could see that colour again in formula one," added Whitmarsh.
---
✅ Check out more posts with related topics: