Mateschitz plays down Red Bull F1 engine reports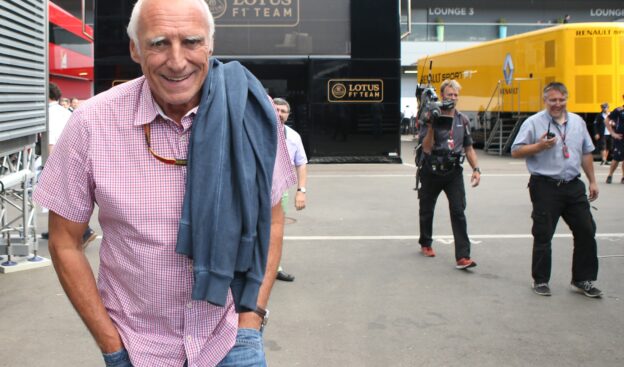 Dietrich Mateschitz has played down claims he is set to approve a bespoke engine project to power his formula one team Red Bull from 2016.
The rumours have been fuelled by none other than the billionaire's F1 right-hand-man Dr Helmut Marko, who said links with renowned Austrian companies like Pankl and AVL mean: "You should never say no.
"We are looking at all alternatives."
Mateschitz, rarely seen in the paddock, is attending this weekend's Austrian grand prix at his very own Red Bull Ring.
He said he is coping with Red Bull's struggle in 2014, following four consecutive years of title dominance.
"This is sport," Mateschitz is quoted by the Austrian press. "During the past four and a half years, we have won almost everything.
"But it can't be that way forever. And we know why we are behind," he added.
Mateschitz's last statement is an obvious reference to Renault, Red Bull's underperforming engine supplier.
The team is obviously keen to match the field-leading Mercedes in a straight line, but obviously unable to switch to the V6s supplied by its arch-rivals.
Mateschitz, however, played down the reports of a bespoke 'Red Bull' engine.
"We are not a car manufacturer," he said. "Our primary expertise is not the construction of engines."
The 'Red Bull engine' rumour might therefore be just a stark wake-up call for Renault.
"Red Bull has high standards," agreed the French marque's engine boss Rob White. "So we understand the reasons for the statements of Helmut Marko and other team members," he told motorline.cc.
"We want to satisfy Marko and the others so it is important for us to improve. But I don't see any conflict between Renault and Red Bull," White added.
---
✅ Check out more posts with related topics: