Marko warns rivals: Red Bull's F1 team under 'Massive' poaching pressure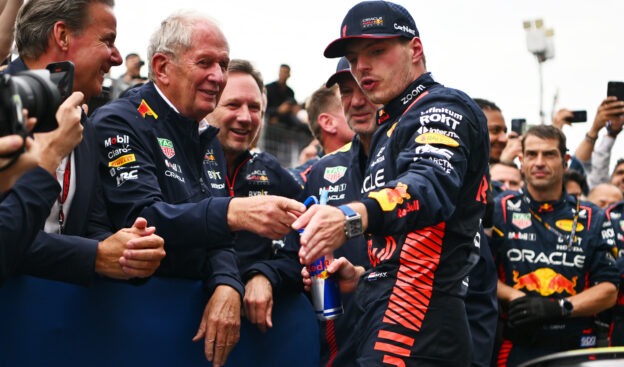 Jun.29 - Dr Helmut Marko says his latest comments about Daniel Ricciardo and Sergio Perez were "taken out of context".
Red Bull's 80-year-old top official said he will "evaluate" Australian Ricciardo's form at the post-British GP Pirelli tyre test, adding that the team needs to "keep our options open" about Sergio Perez's successor.
"A lot has been taken out of context," Marko told Kleine Zeitung newspaper ahead of the Austrian GP.
"Daniel Ricciardo will do some testing, yes, but that doesn't have much to do with the sporting side," he insisted.
"Perez has had some very good races and some very bad ones - now he has to concentrate again and deliver the best. There is no need for dreams about a world title.
"The positive side is that he's the first one to last two seasons alongside Max," Marko added.
Marko says the prospect of beating Max Verstappen to the 2023 title threw Perez, who like Ricciardo is 33, off-track.
"He would have been the first Mexican in modern times to lead in Formula 1," he told the Austrian broadcaster ORF. "That kind of threw him off track."
But he warned that Ricciardo would be no magical solution, as the Australian "did not leave McLaren with great honour".
A more pressing issue for Marko is what he calls a "massive" push by Red Bull's rivals to poach members of the dominant Formula 1 team's staff.
"It has never been as massive as the currently poaching," he insisted.
"It is all the more astonishing for us how the others are doing this despite the budget cap, when they're offering people more than twice as much as we do. They seem to be saving elsewhere," Marko added.
The good news for Red Bull, he said, is that he, Christian Horner and Adrian Newey are all sticking together.
"This continuity sets us apart from the others," said Marko. "Newey has been with us for 17 years, Horner for 19 and for me it was even longer.
"It was difficult after 2013, when we had a similar success and then woke up to Mercedes' superiority. We had to keep the team together, which is much easier with success.
"Everyone wants to work for someone like Verstappen," said the Austrian.
---
✅ Check out more posts with related topics: