Korea not the most popular race of 2012 F1 calendar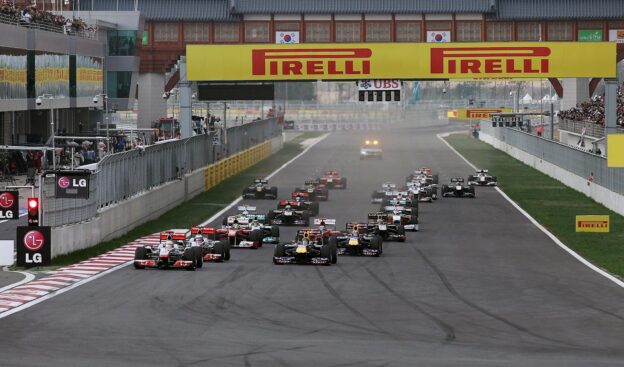 Korea, among F1's new breed of grands prix, is far from the most popular stop on the sport's annual calendar.
Well-known British F1 photographer Darren Heath tweeted from the metropolis Seoul: "Fantastic 3 days. Early train to Mokpo tomorrow.
"(It's) like being in London then heading to Shetland for an F1 GP. Mad," he concluded.
According to the German news agency DPA, formula one drivers "like the track" in South Korea but are "bugged by the strange atmosphere".
Michael Schumacher confirmed: "We don't get too many fans at the race. It's a pity."
Correspondent for the British newspaper The Times, Kevin Eason, said F1 chief executive Bernie Ecclestone is a supporter of the event "but then he does not have to stay in the Adam and Eve love motel".
"(Mokpo) is not a grand prix destination," he insisted, adding that the Hermann Tilke-penned facility is a "huge and costly folly on the outskirts of a city that neither cares nor wants" F1 to be there.
"There is no vote for the worst location in the sport, but Mokpo would be a strong contender, even over riot-ravaged Bahrain, or Brazil, where crime is rife," Eason wrote.
CNN Korea quoted a fan as saying: "Last year, it was a complete mess.
"The traffic is so awful and there were a lot of hard-core racing fans who created a pretty hostile atmosphere amidst the whole mess outside."
The report concluded that "press and public opinion have not been kind to the first two years of the Korean grand prix".
---
✅ Check out more posts with related topics: