Hulkenberg: F1 2012's top three drivers deserve equal praise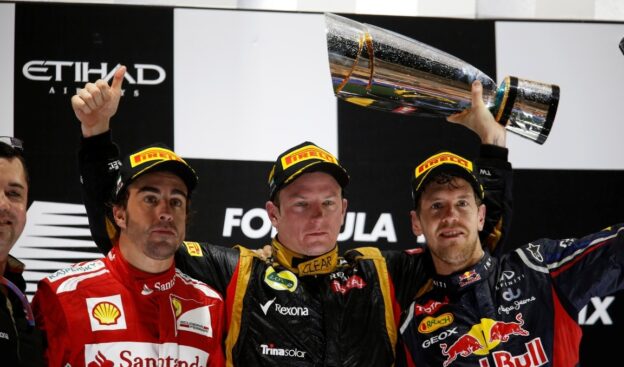 It is difficult to say which top-three driver did the best job in 2012.
That is the view of Nico Hulkenberg, who said this year's top three championship finishers - Sebastian Vettel, Fernando Alonso and Kimi Raikkonen - deserve similar praise.
"Alonso and Vettel fought for the title until the last race and did a great job," the German told Brazil's Totalrace. "You cannot tell which was the best.
"Both took everything from the car, and so did Kimi, who did a great championship after two years out."
Spanish veteran Pedro de la Rosa, however, is more willing to choose a favourite.
Asked if Vettel's three consecutive titles for Red Bull means he is the world's best, he answered: "I don't know.
"I think Fernando deserved it more this year because he was the most complete driver fighting with a disadvantage," de la Rosa told Marca sports newspaper.
"Last year I think Vettel was above everyone else and we need to recognise that he is a great driver, who knows how to win even without the very best car."
And de la Rosa thinks Red Bull's rivals have a chance to beat Vettel in 2013, even though the rules are not changing much.
"This year the difference between Red Bull and the others was much lower and in the first part of the year they (Red Bull) were not dominant.
"Anyway, the best car throughout the year was McLaren's, it should have won the championship, but they were betrayed by the reliability," said the 2012 HRT driver.
See the 2012 Formula 1 Drivers Championship Table.
---
✅ Check out more posts with related topics: