Head thanks Renault for Williams turnaround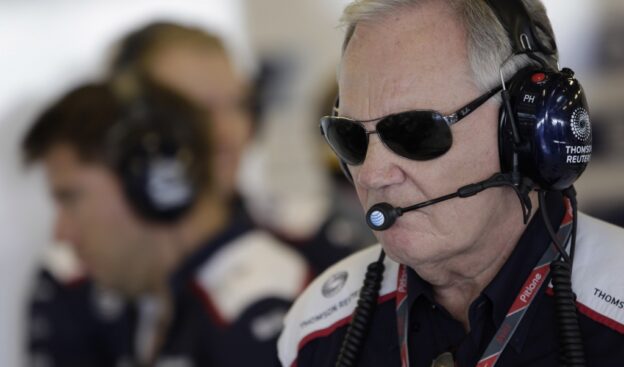 Williams' radical improvement this year, after the 5-point debacle of 2011, has much to do with Renault.
That is the view of the famous British team's former co-owner and technical chief Patrick Head, who is no longer involved in the design and development of the Grove-made cars.
"I always have a good look at what they're doing," he recently told Brazil's O Estado de S.Paulo, "but I am concerned with other things now."
Last year, the Cosworth-powered FW33's best finishes were a pair of ninths, achieved by Rubens Barrichello.
Now with the title-winning Renault V8, the new FW34 has already scored 53 points, including Williams' first race win since 2004.
Head told journalist Livio Oricchio that the better "aerodynamic design" of the FW34 has been possible largely due to the "characteristics of the Renault engine".
Oricchio said the radiators can be smaller, with the Renault generally smaller and lower than the Cosworth.
"We could make a car with better aerodynamics and weight distribution. It (the Renault engine) was the strongest influence on the efficiency of this year's project," said Head.
---
✅ Check out more posts with related topics: