FIA poised to approve Andretti-Cadillac's F1 dream while rivals are skeptical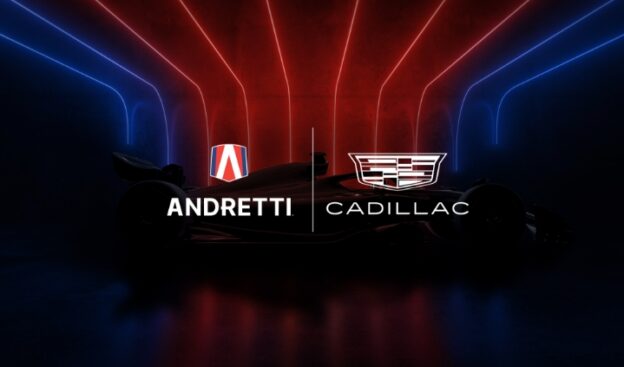 Jul.6 - The Andretti-Cadillac bid appears to be inching towards approval to enter Formula 1 in 2025.
The sport's governing body has invited potential eleventh and twelfth teams to the grid, with FIA president Mohammed Ben Sulayem confirming that "more than five" have lodged expressions of interest.
"Not all of them are serious, and not all of them are eligible to be at the pinnacle of the sport," he told the Associated Press news agency.
With the support of Cadillac-owned General Motors, former F1 driver Michael Andretti's racing empire is clearly the most prominent - but it is no secret that many of the existing teams are not keen.
"There is no circumstance where we can deny any teams if they fulfil the criteria to enter," Ben Sulayem insisted. "So imagine me saying no to someone like GM?
"How on earth can we refuse GM? I mean, where's the common sense in this? GM is a heavyweight and when they come with Andretti, that's good for all of us."
At the very same time, General Motors' motorsport boss Dr Eric Warren hinted that it could only be days before the FIA shows Andretti-Cadillac the green light.
"At this point and time, it's a formal process, so we've got to let it run its course," he told NBC Sports.
"We're spending a lot of effort going through the process, and the hard part is we're trying to race in the 2025 season, so we've been going hardcore with Andretti to design the '25 car," he added.
Warren said the FIA is scheduled to make its decision by next weekend.
Meanwhile, Formula 1 has unveiled a huge 24-race calendar for the 2024 season, beginning with unique Saturday grands prix in Bahrain and Saudi Arabia to accommodate Ramadan.
And as expected, multiple events have been reshuffled in the order to cut down on travelling distances between race hosts in the same region.
Suzuka, for instance, has been moved from its traditional late-season slot to April - to create a trio of races in the region straddled by Melbourne and the return of a Chinese GP.
"We would like to thank Honda Mobilityland for supporting our approach to making the calendar more efficient and sustainable by moving the dates," said F1 CEO Stefano Domenicali.
"We have made it clear that we want to make the season schedule more logistically efficient and to avoid unnecessary travel as much as possible."
---
✅ Check out more posts with related topics: