Ferrari's determination: Vasseur asserts F1 wins still within reach in 2023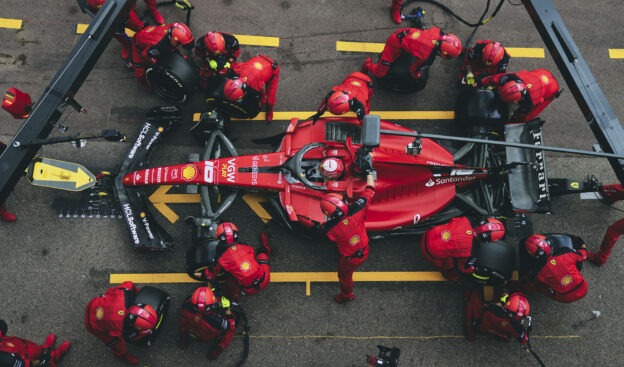 May 31 - Ferrari can still win races with its 2023 car, team boss Frederic Vasseur insists.
After Monaco, many critics claimed the Maranello based team is still struggling with both performance issues and repeated strategy mistakes.
Vasseur, however, told Italian reporters this week that while there were mistakes in the Principality, there were "no disasters".
"We can win a few races this year," the Frenchman insisted.
Hopes are being pinned on a raft of key upgrades that were scheduled to debut at Imola prior to that event's cancellation.
Instead, the new package will be raced for the first time in Barcelona.
"We're working hard and we have to keep our heads up," Vasseur said. "We are hoping to have a great weekend.
"We'll bring updates but that doesn't mean we're changing our philosophy. I think there is room for improvement in terms of performance, but it would be a mistake to completely change the concept in the middle of the season.
"I hope we will take a step forward in Barcelona, but it will not be the end of car development in terms of updates."
Vasseur admitted that the centrepiece of the upgrades is work "to develop the suspension area".
"I hope we will take a step forward and continue to bring updates that allow the drivers to find the limit more easily."
When asked to compare Ferrari's updates with the new Mercedes package that debuted in Monaco, he added: "Everyone is focused on their own development and their own problems and it would be a mistake to compare the way the teams approach the updates.
"But I think that everyone is pushing."
Indeed, top Red Bull official Dr Helmut Marko revealed just days ago that the dominant F1 team is "going to try something new in Barcelona".
But Vasseur thinks Ferrari is not too far away from the leading pace already.
"As soon as we are able to unlock the potential that is there, starting from the front row we will be able to fight for the win," he said.
As for the critics, Vasseur insisted: "I don't know if you are so hard on Mercedes when they are behind us in qualifying.
"We were third in qualifying (in Monaco), less than a tenth off pole position and two hundredths off the front row.
"To say we didn't have the pace in Monaco I think is a bit hard on us. To be able to fight for pole position for me was satisfying.
"The circumstances of the race is the reason why we didn't show the pace, but no one can say that we didn't have the pace."
---
✅ Check out more posts with related topics: