Ferrari's chaos deepens: Unsolvable problems plague Maranello's F1 Team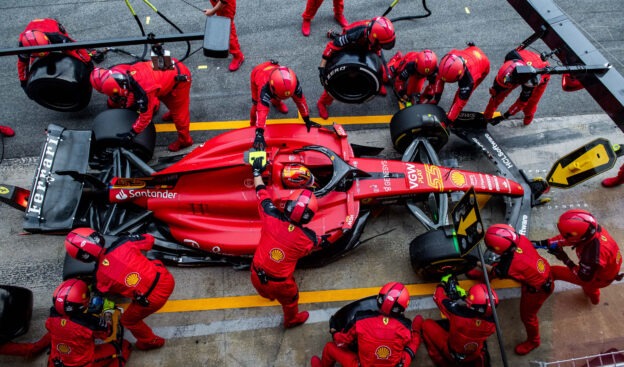 Jun.6 - Ferrari's highly-anticipated big package of updates unveiled in Barcelona is a "complete failure".
That is the view of well-known Italian insider Leo Turrini, but his colleagues in the country's partisan media agree.
"Ferrari sinks more and more into chaos," La Gazzetta dello Sport observed after the Spanish GP.
"The problems of an unpredictable car seem insoluble."
Corriere dello Sport added: "The worst thing of all is that the team doesn't understand its problems."
And one of Italy's oldest newspapers, Corriere della Sera, painted Ferrari as a Maranello based team that is "at a dead end".
"Barcelona should have been the turning point of the season but the technical innovations aren't producing any results," it said.
Turrini, meanwhile, wrote on his Quotidiano blog: "Let's say this was a midterm and Ferrari failed. And it was a complete failure.
"The mythical upgrades don't work, and (Charles) Leclerc's words after the race were an ode to disappointment."
Indeed, the Italian newspapers quoted Leclerc as saying: "I've had quite a few disappointing days this year, and this one fits seamlessly into the rest of the season.
"The car is impossible to understand," he added. "I put on the same tyre type in two different phases of the race and it behaves differently even if I do the same things."
Turrini added: "It was a painful spring for those like me who grew up with Ferrari. And I'm now afraid the summer will be even worse."
Former F1 driver Ralf Schumacher agrees that a "rocky road" lays ahead for the once-great Italian marque that his brother Michael won the title with five consecutive times between 2000 and 2004.
However, he said new team boss Frederic Vasseur should be given more time to turn the situation around.
"He's only been in office for a few months - it just takes time and he has to be given that," the German told Sky Deutschland.
"He's in the process of bringing some new people into the team and it may be a while before they all start to work and this work then bears fruit," Schumacher added.
"It's also possible that Ferrari can write off this season and also the beginning of next year."
---
✅ Check out more posts with related topics: