Ferrari Stands Firm: Joins Mercedes in Rejecting Alpine's F1 Power Boost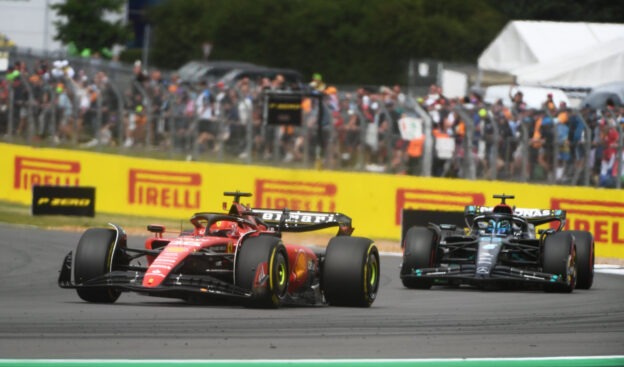 Aug.1 - Frederic Vasseur admits he is not receptive to Renault's push for special engine freeze dispensation to address its horsepower deficit.
While the F1 Commission last week agreed that the works power unit in Alpine's cars is about 30hp down, there is so far no agreement on how the FIA will allow the team to catch up.
Mercedes boss Toto Wolff confirmed that Renault's request for a simple solution - an higher-than-allowed fuel flow rate - would be a "disaster" that could "ruin F1".
Ferrari boss Vasseur agrees.
"When we halted engine development, we agreed that those who seemed to be too far behind would receive support in exceptional circumstances," he told Italy's Formula Passion.
"However, I am not sure that Renault meets those conditions," Vasseur added.
He agrees with Wolff that allowing Alpine to run a higher fuel flow rate is far too artificial a measure for Formula 1.
"The principle is the same as in the wind tunnel," said the Frenchman. "There, the one who is last in the championship is the one who gets the most hours - but they don't get a lighter car.
"You help them develop, but you don't hand out benefits," Vasseur insisted. "Otherwise that would be the introduction of a 'Balance of Performance', but then there would be no competition left."
At the F1 Commission, rival teams were reportedly also not receptive to Williams' request for an exception in the budget cap to invest millions more in outdated team infrastructure.
"We have changed the regulations often enough," Vasseur said when asked about that. "The current stable character of the competition is, in my opinion, due to the stability that the sport provides.
"If you change the regulations every week because someone benefits from it, you affect that stability."
---
✅ Check out more posts with related topics: