Ferrari admits it wanted Kubica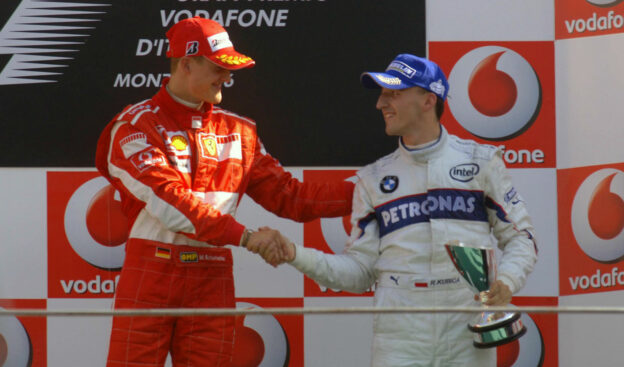 Stefano Domenicali has admitted Ferrari was targeting Robert Kubica for a future seat until his career-altering rally crash of 2011.
It has been rumoured the Italian team wanted Pole Kubica, who is now a full-time rally driver after substantially recovering from near-fatal injuries, to be Fernando Alonso's teammate.
Asked if the rumours were true, team boss Domenicali said: "Yes, we were keeping an eye on him.
"Unfortunately, I don't think he will be back (in F1), because with his physical problem, he would struggle in certain limited situations which require reactivity. It's a shame," he added.
Domenicali's comments, posted on the Ferrari website, originated from a meeting he had at Maranello this week with two Italian fans who have been heavily critical of the fabled team in recent months.
In the revealing interview, Domenicali admitted both he and Ferrari president Luca di Montezemolo had been highly critical of Alonso recently, after the Spaniard made disparaging comments about the team.
"If I have something to say to him, as would be the case with my engineers, I would do it behind closed doors and in a harsh manner," he said.
"But externally, I will always defend the team. When he (Alonso) crossed the line, president Montezemolo intervened and in private, so did I."
---
✅ Check out more posts with related topics: