Feisty Vettel says Webber deserved to lose F1 race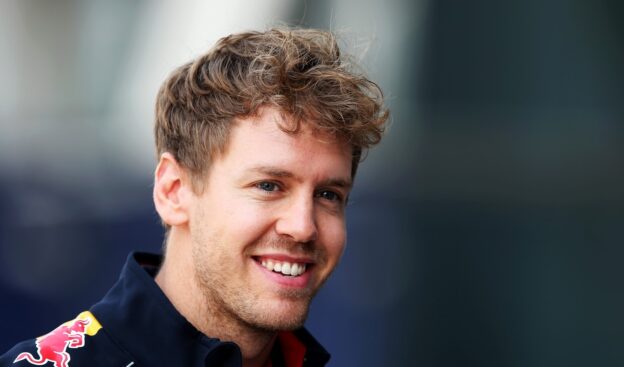 The 'Multi-21' affair stepped up another notch on Thursday, as a feisty Sebastian Vettel withdrew his apology to teammate Mark Webber.
"My apology was for the team, not Mark," the reigning triple world champion was quoted in Shanghai by German media.
Vettel insisted his apology to the team still stands, but he suggested saying sorry to Red Bull's entire staff at the factory may have been overdoing it.
"They did not really understand why I was apologising," said the 25-year-old.
Vettel's change of tune on Thursday was spectacular and surprising. Once contrite, he now insists he heard Red Bull's team order but misunderstood it.
"The order came only once, and in a moment where I was distracted. As a driver, you still need to drive," he said.
Radio evidence, however, suggests that Vettel was told several times, in several different ways. Team boss Christian Horner even intervened at one point, calling him "silly".
"You can believe me or not," said Vettel.
"Christian rarely talks to me on the radio, and this time he caught me at full speed on the straight. I could hear something on the radio, but not what (was said)."
Vettel's mood then turned even feistier, when he suggested that if he could live the very same moment again, he would "probably" ignore the order again and attack Webber.
"The bottom line is that I was racing, I was faster, I passed him, I won," he said.
"I don't consider myself the bad guy."
The real bottom line was drawn by Vettel in the sand on Thursday. Amid rumours the German's friend Kimi Raikkonen is a candidate to replace Webber in 2014, Vettel painted the Australian as his enemy.
Asked if there is trust between the pair now, Vettel answered: "I wouldn't call it trust to be honest."
In fact, when asked if Malaysia was 'payback' for some of Webber's earlier misdeeds, Vettel admitted: "You could say indirectly so."
He confirmed Horner's suspicion that, had another order come for him to give the place back to Webber, he would not have. "He (Webber) didn't deserve it," said Vettel.
"I never had support from his side," he added.
"I respect him a lot as a racing driver, but I think there was more than one occasion in the past where he could have helped the team and he didn't."
When told about Vettel's outbursts, Jenson Button admitted he was "surprised".
What about Webber?: "If that's what he thinks then that's what he thinks," said the 36-year-old Australian. "That's his position on what happened in Malaysia."
Sporting a radically-short new haircut, Webber denied it was a new look for a new chapter, insisting he is staying put for now but failing to rule out a change of scene for 2014.
"I'm definitely keen to finish the season," he said. "A lot of people were questioning that, but that wasn't something on my mind."
As for beyond 2013, Webber added: "I have never, ever made decisions about my career at this point in a season and, although it's a topic at the moment, I don't see why I should make any decisions about the future (now)."
---
✅ Check out more posts with related topics: