F1 Teams Swap Colors for Carbon Black in 2023 Season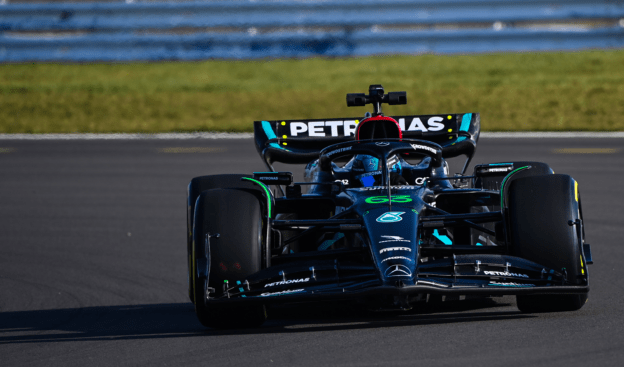 Feb.17 - The livery trend for Formula 1's 2023 season is obvious - and it's carbon black.
Alpine has now completed this year's full grid of cars by revealing its 2023 challenger - with notably more raw black carbon in its two blue and pink-based designs.
But it's the trend up and down pitlane, with Alfa Romeo replacing white with black, Haas now predominantly black from the side, and a similar story at Ferrari and Williams.
Mercedes' new car, meanwhile, is a mix of lightweight matte black paint and all raw carbon - and for very good reason, with analysis predicting the weight saving could be as much as 5kg.
Alpine's technical director Matt Harman, however, denied that it is a desperate move by the teams to get under F1's nonetheless hefty minimum weight rule of 798kg.
"We can even play with ballast a little to optimise the balance," he said, implying to Auto Motor und Sport that Alpine is well under the limit.
McLaren boss Andrea Stella agrees that teams are actually less desperate about getting under the weight limit than last year.
"We actually have the ability to put more orange on the car," he said.
"Honestly, I think all the teams will have made progress with weight and we should be hearing less about it in this second year of the regulations."
However, as suggested above by Alpine's Harman, running as light a car as possible opens up more flexibility for teams to strategically run ballast.
"Everyone in the garage preferred black anyway," Mercedes' Lewis Hamilton laughed.
"The bare minimum like this shows that we're all about performance rather than how it looks. It's about how quick it goes," the seven time world champion added.
Italian media sources also believe Ferrari is now easily under the 798kg limit - but there is now another red and black car in 2023 in the form of Alfa Romeo.
"This car will be hard to see on TV or trackside on an overcast day," said former F1 driver and now respected British broadcaster Martin Brundle, referring to the Alfa Romeo.
---
✅ Check out more posts with related topics: