F1 report: Mercedes V6 Turbo engine producing 900hp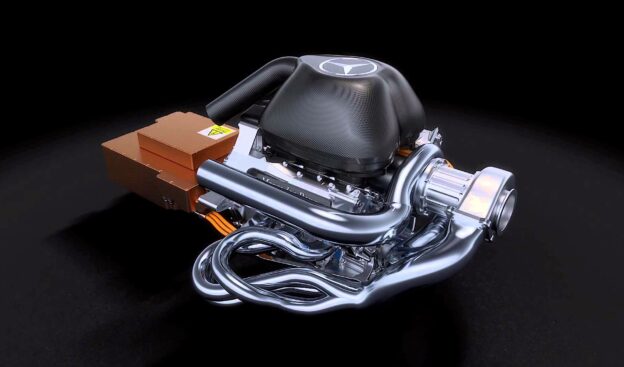 Mercedes' new field-leading turbo V6 engine could be producing much more horse power than was earlier believed.
Before travelling to Melbourne, team chairman Niki Lauda revealed that the basic 1.6 litre Mercedes unit is producing "about 580" hp.
As it is known that the sophisticated energy-recovery or 'ERS' side adds 160hp to the equation, then Mercedes' 2014 'power unit' equates to about 740hp at present.
However, the German newspaper Bild reports that Mercedes' competition believes the 'monster' Mercedes unit is actually producing "up to 900 horse power" when operating at full tilt.
Asked about the 740 versus 900 figures, Renault-powered Red Bull's Dr Helmut Marko said: "For sure the engine has more power than they are saying."
The Austrian was speaking on Saturday, where despite Daniel Ricciardo's surprising feat of splitting the two Mercedes on the grid, world champion Sebastian Vettel failed even to make the top ten.
"We tried some new software but it did not work," said Marko.
"Mercedes is having no problems with the engine and has power in excess. They are able to do a strategic race."
---
Check out more items on this website about: