F1 grid Set to Expand? Rumours of New Teams Testing in Wind Tunnels!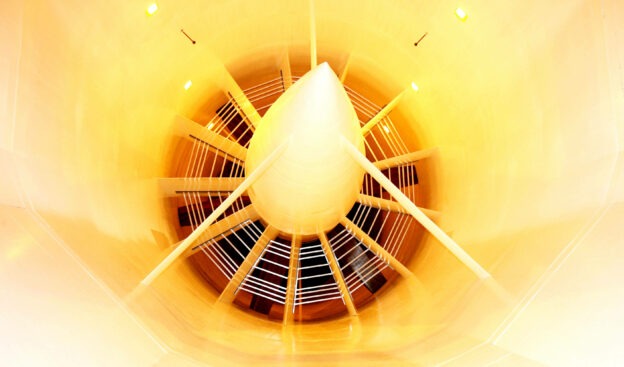 Apr.19 - Gunther Steiner says he has heard rumours that potential new Formula 1 teams are already testing in existing competitors' wind tunnels.
McLaren supremo Zak Brown told the Washington Post in recent days that "three or four teams" are set to meet the FIA's forthcoming deadline this month to apply for up to two vacant spots in pitlane from as early as 2025.
"I'd love to see the grid expand with the right terms and conditions," he said.
Brown, however, makes no secret of his support for the most visible and vocal of the potential applicants - Andretti-Cadillac - as he is already in business with Michael Andretti's US-based empire in other categories.
Further ramping up controversy are rumours that some of the more serious applicants for 2025 or 2026 are already up-and-running in existing teams' wind tunnels.
"It's clearly rumours," Haas team boss Gunther Steiner said. "I have no facts if they're doing it or not.
"But if the rules are like this, I think they are free to do that. I mean, we cannot say you're not allowed to do something if you're not even part of Formula 1.
"If you're not part of F1, it doesn't mean you will be part of it, so you're taking a risk. So, I have no big opinion about that. By the rules, they're allowed to do it."
Steiner added that he's not even overly concerned that aerodynamic development data could 'leak' from the prospective team renting the wind tunnel to the existing team that owns it.
"The FIA keeps a close eye on that one, so I'm not too concerned," he insisted. "We hear the rumours, the FIA hears the rumours and I'm sure they are going to check now."
Steiner also agrees with Brown that it is misunderstood how much influence the existing teams will have on the FIA's decision about the 11th or 12th teams.
"We haven't got a lot of voting rights on it," he confirmed. "If they think it makes Formula 1 better for everybody and there's upsides, I have no problem."
---
✅ Check out more posts with related topics: