F1 Faces Showdown: New Teams Andretti and Hitech in the Spotlight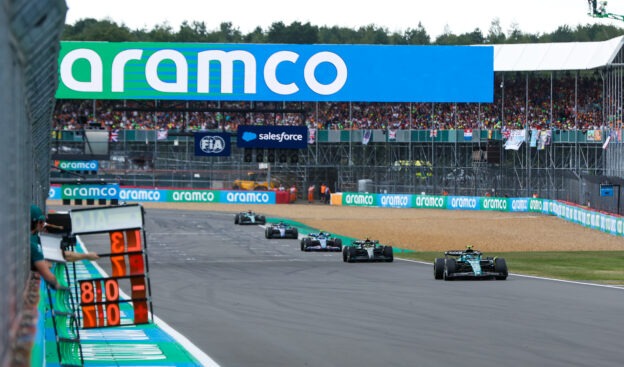 Jul.17 - Formula 1 could be in for a showdown with its governing body at the end of the application process for up to two new teams as early as 2025.
Several applicants went through the FIA's tender process and it is believed two of them may now have been told by the Paris-based federation that they meet the criteria.
"It looks like Andretti and Hitech will get the seal of approval from the FIA," Auto Motor und Sport correspondent Michael Schmidt said.
"They are both in a position to enter Formula 1 in terms of technology, personnel and finances," he added.
Andretti's Cadillac-backed bid has been the most prominent, while Formula 2 outfit Hitech is also vowing to enter the sport with backing from Kazakh billionaire Vladimir Kim.
The stumbling block, however, is not only the objection of many of the existing F1 teams - including Ferrari with its special veto power - but also Liberty Media and F1 CEO Stefano Domenicali.
Ferrari's Frederic Vasseur says he is not convinced by the argument that F1 would greatly benefit from having a full-on American team like Andretti on the grid.
"The attractiveness of F1 is much more based on the nationality of the drivers. It's nothing to do with the nationality of the team," Vasseur said.
As for Domenicali, he is believed to be at loggerheads with FIA president Mohammed Ben Sulayem, arguing that Liberty Media must also be able to control which teams get approval to enter the sport.
"As we've always said," Domenicali said, "we need to make sure the decision is right for the company."
Earlier this year, Andretti accused F1's existing teams of being "greedy" by not wanting to open the sport up to an eleventh entrant.
"I probably shouldn't have used the word," he is quoted as telling Speed Week.
"In the end, of course, everyone thinks mainly about themselves and I probably would have done the same thing in their shoes.
"I don't blame the teams," the 60-year-old former McLaren driver added. "It's a very, very expensive sport and everyone is incredibly committed. They have to protect themselves and I understand that.
"But in the end they don't make the decision. That decision still rests with the FIA and with FOM."
---
✅ Check out more posts with related topics: