F1 Discrimination Debate: Perez Accepts Apology, Hamilton Calls for Change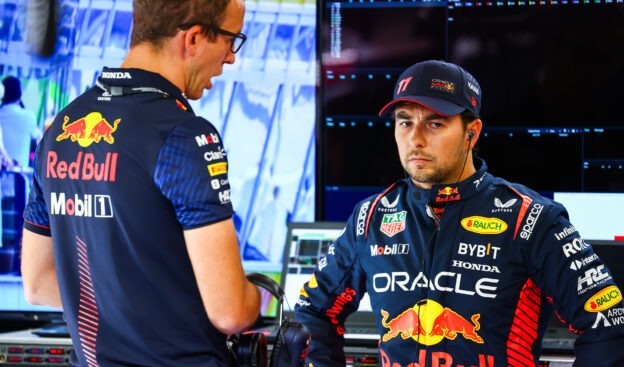 Sep.15 - Sergio Perez says he was "not at all" offended by Red Bull boss Dr Helmut Marko's allegedly "discriminatory" comments about him recently.
Organisers of the Mexican GP were among those who hit out at Marko having linked Perez's "South American" characteristics with his lack of focus in comparison to Dutchman Max Verstappen or German Sebastian Vettel.
Austrian Marko, 80, subsequently apologised, but he said he would not be making further comment this weekend in Singapore.
When asked about the saga, world champion Verstappen said in Singapore: "I don't think I'm the right person to educate Helmut, but for me, when people realise they made a mistake and they correct it, you move on.
"That's what we do in our team."
Red Bull nemesis and Mercedes driver Lewis Hamilton, however, said Marko's apology is not enough.
"There are people in the background working really hard to fight discrimination in this sport, but it's really difficult when you have people at the very top with a mentally that stops that progression," he said.
"It's not something you can just apologise for and be ok. I think something more needs to be done."
But while Hamilton, 38, is a known anti-racism campaigner, it's just the latest needle between Mercedes and Red Bull - with Toto Wolff having downplayed Verstappen's new ten-race winning-streak record as a mere Wikipedia footnote.
Marko had responded by reminding the Mercedes boss that Wikipedia is one of the world's most read mediums.
When asked about that retort, Wolff told Osterreich newspaper in Singapore: "The doctor hasn't exactly shone with his statements in the past few days, has he?
"I don't really want to say anything more about it, but maybe Wikipedia is part of his daily reading. For me it was always about learning from the best - people like Frank Williams or Niki Lauda."
As for Mexican Perez, who was already feeling the heat of rumours linking him with Red Bull's exit door, he said he accepted Marko's "South American" jibe.
"I had a private conversation with Helmut," he said. "He apologised to me. And basically, we move on.
"I think knowing someone personally helps a lot, because I know he doesn't mean it like that with that intention."
When asked if he was offended, the 33-year-old insisted: "Not at all, if I'm completely honest. I think we all make mistakes.
"What happens next, in the media or in the public, is not in my control. But I think something we can appreciate about Helmut is that he is very transparent with the media and with the world in general, also with the drivers," Perez added.
---
✅ Check out more posts with related topics: