F1 close to Concorde Agreement deal now - Ecclestone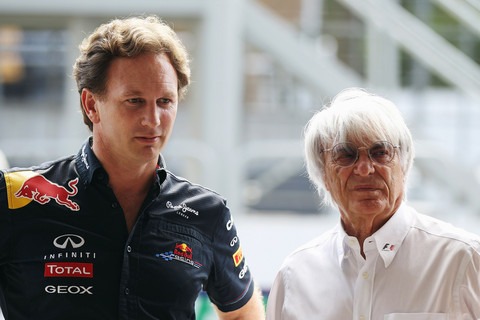 F1 appears closer to having an all-new Concorde Agreement in place for 2013 and beyond.
Following a major falling out with Mercedes, Bernie Ecclestone now insists there is in fact "total agreement" up and down the pitlane with regards to the sport's commercial structure beyond the expiry of the current contract.
"Total agreement," he told the Daily Mail when asked about the progress of the next Concorde.
"We are just talking to the lawyers -- 'why have you used this word, that word?'. Typical lawyers," said the sport's 81-year-old supremo, "but everything's fine.
"Commercially it's done," he insisted.
The next step, Ecclestone suggested, is to work out how the sport's technical regulations are written in the future.
"It should be the teams, though not all the teams, who do that," he said. "They are the people who have to come up with the money, not the FIA.
"It would be the established teams who are here to stay - Ferrari, McLaren, Red Bull, Mercedes and probably Williams as old timers - deciding what to do."
---
✅ Check out more posts with related topics: