Europe still 'assessing' F1 teams' complaint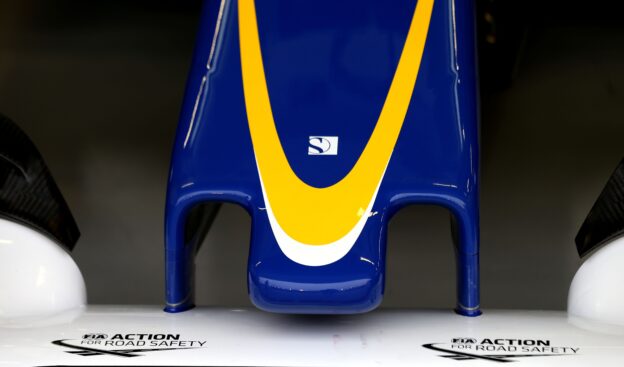 Oct.20 - The risk of an investigation into F1's structure by the European Commission is still hanging over the sport.
"We have received a complaint," a spokesman confirmed to the Telegraph, "and will assess it."
The complaint was lodged recently by Force India and Sauber, two financially-struggling midfield teams who bemoan the unfairness of Bernie Ecclestone's income distribution system and the rule-making strategy group.
And it is being egged on by a senior European parliamentarian, Anneliese Dodds, who urges the Commission to intervene.
"Following complaints within the sport of F1, the EU must take the lead on a sport loved by many across Europe," she told F1 business journalist Christian Sylt.
The Telegraph report said there is a risk an investigation would put the brakes on the looming sale of the sport's commercial rights, but F1 supremo Ecclestone insists he is not worried.
"No. For us, no," he told the BBC recently.
"The payments we make to the teams, they are in contracts," Ecclestone added, "and everybody knows what everybody else is paid. There's no secrets."
Sauber chief Monisha Kaltenborn, however, argues that the 'non-privileged teams' were given take-it-or-leave-it proposals.
Asked if one solution would be to simply tear up those contracts and start again, Ecclestone told the German broadcaster ZDF in a joint interview with former FIA president Max Mosley this week: "If everybody agrees, yes.
"But no one will agree to take less money, and give it to another team. So I would say it's impossible.
"Unless there's a rule somewhere that it's anti-competitive. I understand some of the teams are complaining to the European Commission.
"But there are lots of things that are anti-competitive for the teams in formula one, so they've got a lot of complaints than just the amount of money.
"And if all of them - as Max just said - are on a level playing field, there should be no complaints. They all then could do the same thing," said Ecclestone, referring to Mosley's proposal of a budget cap in F1.
---
✅ Check out more posts with related topics: