Ecclestone not happy with Ferrari's navy flag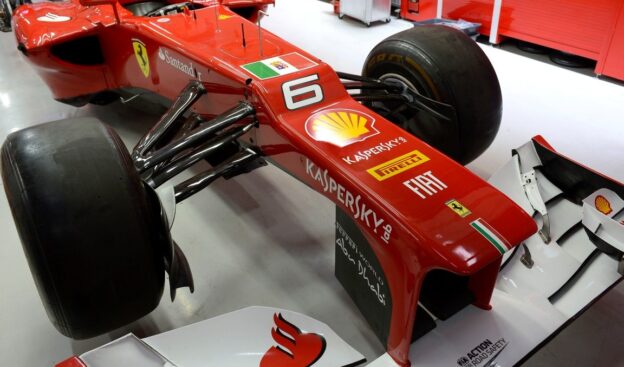 Bernie Ecclestone has vowed to "look" into a burgeoning controversy about Ferrari's decision to run an Italian navy flag logo on its F1 livery this weekend in India.
The move, linked to Indian officials holding two Italian marines over the recent killing of two Indian fishermen, has angered Indian officials and may also contravene the FIA's anti-political statutes.
The Indian government has indeed admitted its disapproval, an external affairs spokesman saying the use of "sporting events to promote causes which are not of a sporting nature is not in keeping with the spirit of sports".
India's National Fishermen's Forum is also unhappy, saying Ferrari's decision amounted to "a shame on the nation".
The spokesman said letting Ferrari push ahead with the gesture is "a serious lapse on the part of the government and sports authorities of the country.
"We strongly demand that the company (Ferrari) be asked to reconsider this," he added.
When asked about the controversy, F1 chief executive Bernie Ecclestone said on Friday: "What we'd do, we'd look at the (Indian) national sporting authority (FMSCI) here to have a look at that.
"We are not political," the Briton insisted. "Let's see what can be done. We'll keep politics out of it," he added.
---
✅ Check out more posts with related topics: