Dennis not predicting McLaren-Honda wins yet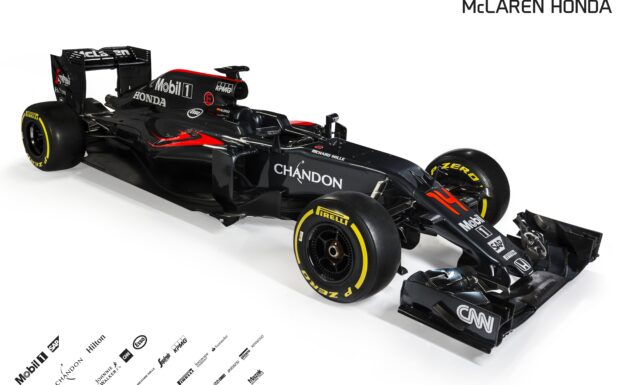 22 February 2016 by
Leopold
2 min read
Feb.22 - McLaren-Honda did not set any performance targets as the Anglo-Japanese collaboration launched its 2016 car on Sunday.
The world of F1, including hundreds of media representatives, has gathered at Barcelona's Circuit de Catalunya, where on Monday the first of just eight days of pre-season testing begins.
Spain's El Mundo is calling it 'grand prix zero' on the 21-race 2016 race calendar.
On Sunday, Ferrari had the track to itself for 'filming', but also given its first laps was the closely Ferrari-linked new American team's car.
In grey, black and red, the VF16 - resembling not only a 2016 Ferrari but also obviously similar to last year's Mercedes - was shaken down by Romain Grosjean.
"We're a new team," said boss Gunther Steiner, "so we looked at what the successful teams were doing to give us a baseline of the direction we needed to go with our design."
At the same time, photos were hitting the internet of Sauber's 2016 livery, and the graphite grey McLaren-Honda.
The McLaren drew a lot of attention, as according to the correspondent for Brazil's Globo, Livio Oricchio, "What we saw last season was one of the greatest failures of a partnership in formula one history".
Both McLaren and Honda are expecting more for 2016, but "I'm not about to make any over-optimistic predictions," team driver Jenson Button insisted.
"Formula one is too unpredictable for me to do that, but what I've seen so far, the aero detailing on the car looks fantastic."
As for the engine, Honda's Yasuhisa Arai confirmed that the turbo in particular has been improved, but "We won't know exactly where we stand until we reach the end of the two tests".
Ron Dennis insists McLaren and Honda remain "united" in the desire to win.
"We'll make no predictions as to when those wins will come, but I can say without fear of contradiction that every member of our team has worked with truly relentless dedication over the past few months," the McLaren supremo declared.
According to Finnish F1 pundit Ossi Oikarinen, McLaren is right to be cautious.
"I don't think they can be fighting for top positions in 2016," the broadcaster told MTV. "The front of the grid is still quite far away for them."
The next question is whether Fernando Alonso can stay motivated through another year of struggle.
"If he can't," smiled former F1 driver Mika Salo, "he should improve his mood by looking in his bank account."
---
✅ Check out more posts with related topics: