De la Rosa: Sainz as good as Verstappen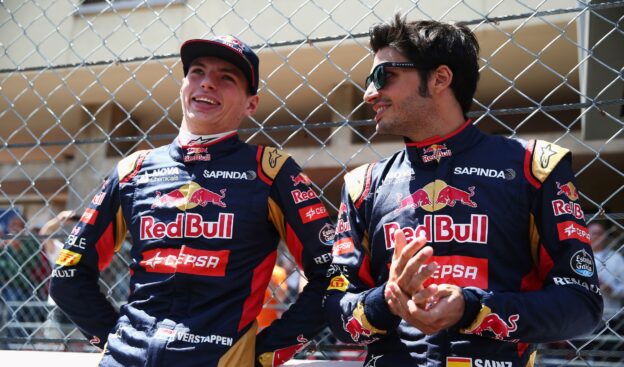 Sep.26 - Former F1 driver Pedro de la Rosa thinks countryman Carlos Sainz is just as good as Max Verstappen.
When asked by Spain's El Confidencial about Spaniard Sainz, he said: "I think he's a driver who has surprised everyone.
"People only talk about Verstappen, But Carlos has nothing to envy. I think he has a huge future," the 45-year-old added.
The other Spaniard on the F1 grid at present is Fernando Alonso, who is warning that 2017 could be his last year in the sport.
De la Rosa said: "Personally, I can't see Fernando leaving until he wins at least one more world title. Because it's not in his nature to do so."
Alonso will try to do that with McLaren-Honda, having fled the great Ferrari team at the end of 2014.
De la Rosa finished his own F1 career as a Ferrari tester, and he said of the Maranello marque: "Ferrari is a great team and always will be, but the problem is investment.
"The big question is 'Who is there?' Because when James Allison, Pat Fry, Tombazis and many others left, who did they sign instead? Internal promotion is fine so long as those coming through are better.
"In the end, this is a business, and like any business if you invest in talent you get results, and if you do not invest, you do not (get results)," de la Rosa added.
---
✅ Check out more posts with related topics: