Controversy in the paddock: F1 presenters suspended for inappropriate remarks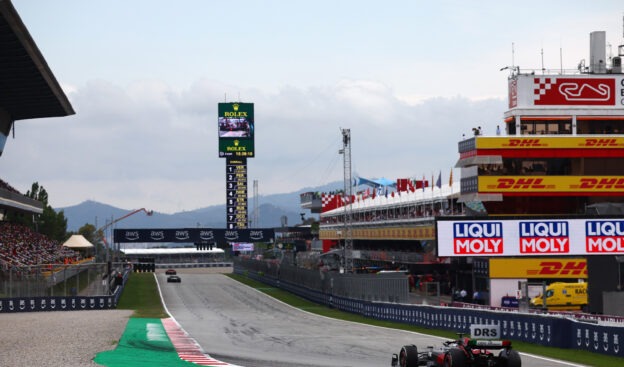 Jun.7 - Two Formula 1 presenters have been suspended for alleged sexist remarks during last weekend's Sky Italia broadcast of the Spanish GP.
Davide Valsecchi and Matteo Bobbi, both former F1 test drivers, have apologised after joking about an attractive woman who was standing in frame in the Barcelona paddock during the live broadcast.
"I want to tell Davide that behind him there is a nice package of updates, if he turns around," 44-year-old Bobbi, who was a Minardi test driver, reportedly said.
Turning around, 2012 GP2 champion Valsecchi said: "Unfortunately they told me that you can't test them."
It is believed the Italian pair will be absent in Montreal as they suspended from duty for at least one race.
Sky is yet to comment on the story, but 36-year-old Valsecchi has apologised.
"I would like to apologise to anyone who has felt offended, to women and to Sky," he said.
Bobbi added: "I was the protagonist of a joke that came out in a completely unpleasant way, even though it wasn't my intention.
"As I am anything but a disrespectful person, I sincerely apologise to anyone who may have felt offended, reiterating my total and profound respect for everyone and all women.
"For ten years I have been commenting on F1 with my friends at Sky, a family now, and in those ten years I've never been in such a situation.
"I've always thought that from mistakes you understand, you learn and you start again," he added.
---
✅ Check out more posts with related topics: