Capito opens up on "exhausting" stint as Williams F1 boss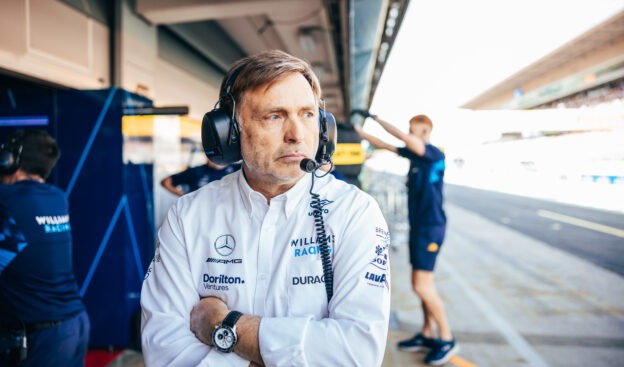 Feb.3 - Jost Capito says his time as boss of the Formula 1 team Williams was "exhausting".
The German, who served as the British team's boss for two seasons, has been replaced for 2023 and beyond by the former Mercedes strategy chief James Vowles.
It is rumoured that Capito, best known for his managerial success with Volkswagen in world rallying, clashed badly with fellow Williams officials.
"Of course you don't have that insight from the outside," the 64-year-old has now told Auto Bild.
"I originally said that I'd do it for two years, maybe a third. In the meantime, there are so many races that it is relatively exhausting. And getting the team back where it should be takes longer than two or three years."
Capito says he helped to lay the "foundation" for a new and longer-term boss to take over.
"I told the board that now that you have the basis, you should also have someone who will stay there in the long term," he said.
"So we talked about what the right thing was to do and it quickly became clear that now is a good time to hand it over."
Capito said his replacement, Vowles, is "incredibly competent".
"I like him a lot and he's also very good as a human being," said the German. "Of course I congratulated him."
He also pushed back on speculation that Vowles' arrival from Mercedes is a sign that Williams could now start to become more of a Mercedes 'B team'.
"I don't think so," said Capito. "I would rather classify it as a pure change of personnel.
"But we already worked closely together anyway, especially on topics such as engines and transmissions. So I think everything just stays the way it is."
Capito concluded by saying that while he may be interested in become a "consultant" to racing teams in future, he is not looking to run a "day to day business".
---
✅ Check out more posts with related topics: