Briatore & Mosley say F1 needs major shakeup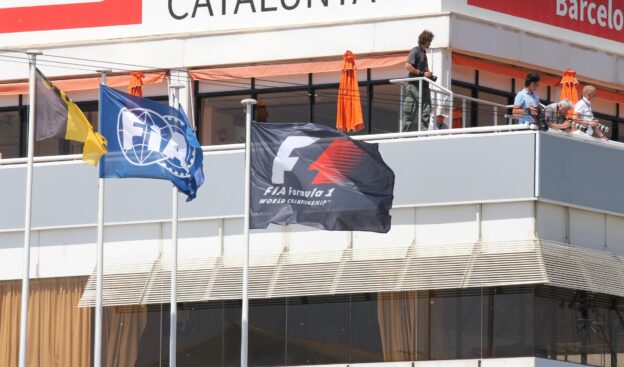 Jun.7 - If Max Mosley and Flavio Briatore were in charge, they would push to revolutionise formula one.
Neither, however, is interested.
"I was approached in 2013 to stand for election against (Jean Todt) and I absolutely wouldn't (return)," Mosley, Todt's predecessor as FIA president, told the BBC.
But many think F1, during a period of intense introspection at present amid the sport's current problems, would benefit from the old 'Bernie and Max' show.
Then, Mosley pushed rules through in a style vastly different to the more disengaged Todt, while F1 supremo Ecclestone was the 'dictator'.
Now, although most stakeholders recognise the need for change, the democratic processes put in place has resulted in near-stalemate.
"I think it (F1) needs fixing," Mosley said. "I mean, there are clearly things wrong."
Mosley is most worried about the financial situation, as multiple teams look close to collapse but hugely-funded outfits receive the bulk of the official revenue.
Former Renault chief Briatore, meanwhile, is concerned about the flagging sporting spectacle.
Asked to identify F1's main problem, he told Bild am Sonntag newspaper: "I don't even know where to start.
"Formula one today is too clean, too perfect. It's not a show but it's not even car racing anymore.
"It's a championship for engineers. We used to tell the drivers 'Go flat out, qualifying laps', but now everything is controlled by the engineers and the computers and they (the drivers) are more like accountants than gladiators.
"And the fans don't like it," Briatore insisted.
He backs Mosley's idea of a budget cap, but - also like Mosley - rules out returning to fix F1.
"The topic is closed," said Briatore. "I have a family now and a son and sometimes I watch the first ten minutes of a race."
But he agrees with Mosley that the sport is in dire need of a major shakeup.
"It has to be completely reorganised," said Briatore. "Bernie could even do it at 84 years old, but he has no support.
"In formula one you need a dictator because the teams have never and will never agree."
Instead, Briatore said, Ecclestone now works for the sport's owner CVC, tasked with driving up revenue.
"That's the difficulty," he explained. "As the boss for CVC, Bernie has sold the TV rights to pay-channels for a lot of money, so that in Italy for example, 8 million TV viewers is suddenly only 500,000.
"He (Ecclestone) did a good job for CVC but the fans were punished. Bernie also has no support from the FIA, unfortunately. He's still a genius, but he is standing quite alone."
Another problem, Briatore said, is that the current rules have left Mercedes unchallenged at the front, even though Ferrari has apparently closed the gap in 2015.
But "I have the impression," said the Italian, "that Mercedes always has something in its pocket when the others come closer.
"At the moment Mercedes is formula one, Ferrari is Formula 2 and three or four others are Formula 3. And it is unfortunately the engine that has created this imbalance."
---
✅ Check out more posts with related topics: