Australian Grand Prix flashback: Hakkinen's life-threatening crash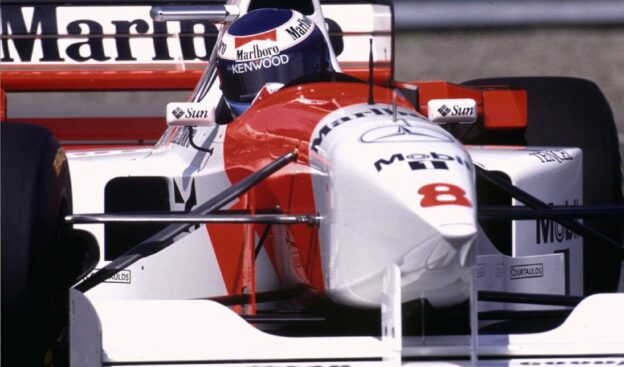 Michael Schumacher once described Mika Hakkinen as the greatest driver he ever raced with. Schumacher had many legendary fights down the years, with Prost, Senna, Hill, Villeneuve and Alonso, but it was the Flying Finn who he judged himself against.
Hakkinen was the description of cool and calm. His relaxed nature helped him to win back-to-back world championships in 1998 and 1999, but the ex-McLaren racer was lucky to have made it that far in his career.
In 1995, in Adelaide, Australia he almost lost his life.
Just a year after the tragic deaths of Roland Ratzenberger and Ayrton Senna, Hakkinen suffered a tyre failure during free practice. His car, traveling at close to 130mph, lurched into the wall.
The angle of impact was almost head on which caused Hakkinen serious injury. He suffered a fractured skull, internal bleeding, and he swallowed his tongue.
The then 27-year-old was lucky that an off-duty doctor was near the scene, as he was able to do an emergency Tracheotomy to help him breathe. This, ultimately, saved his life.
Hakkinen recovered in time to start the season in 1996, and only two years later he was crowned as champion.
The Finn is, rightly, remembered as one of the sport's greatest ever. But his accident, like many others, show how dangerous the sport is.
A year later Australia changed it's host to Albert Park in Melbourne, and Hakkinen had much better luck there.
He won the Australian Grand Prix race in 1998, on his way to his maiden title.
---
✅ Check out more posts with related topics: