Aston Martin's F1 success translates into roaring sales for road cars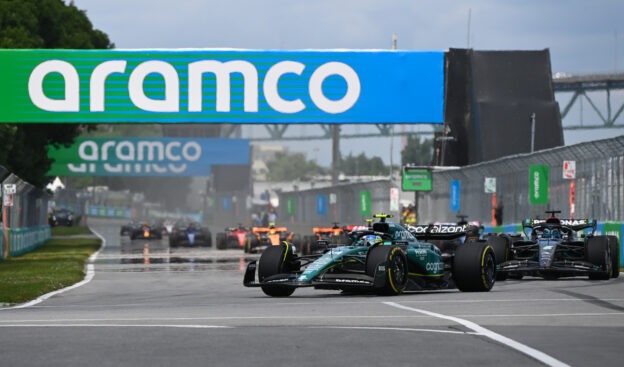 Jun.28 - Lawrence Stroll says Aston Martin's performance in Formula 1 is now flowing directly into the coffers.
After finishing a long way ahead of the Stroll-owned Silverstone based team in 2022, Alpine's CEO Laurent Rossi says the step Aston Martin took over the winter was a "reality check".
"It's true for everything - for road cars," Rossi said as Renault announced its 24 percent sale of the Alpine F1 team to investors.
"They (Aston) have changed a couple of things, faster, differently, took a bit more risk and it paid off."
And Canadian billionaire Stroll, who bought the team from in 2018 and then took over the Aston Martin carmaker in 2020, is not modest when asked about his success.
"I should be knighted," he told the Financial Times this week, because he saved "thousands of jobs" and invested "hundreds of millions into Formula 1".
"If you take my investment between both companies as a whole, it's staggering," the 63-year-old, who made his fortune in the world of fashion, added.
The father of team driver Lance Stroll said Aston Martin becoming one of Red Bull's main challengers in 2023 is now converting directly into road car sales.
"There's an expression, I didn't believe it but we're actually experiencing it - race on Sunday, sell on Monday," he said.
The Canadian said the fact that one of F1's two Safety Cars is now an Aston Martin - the $300,000-plus Vantage F1 - is even paying off, with up to 400 of the cars sold this year.
"Sounds like a small number, but for a company of our size it's relatively important," he said, referring to the fact that it converts into perhaps $100 million or more of revenue.
---
✅ Check out more posts with related topics: