Arrogance and Impatience: Unraveling the Turmoil at Alpine F1 Team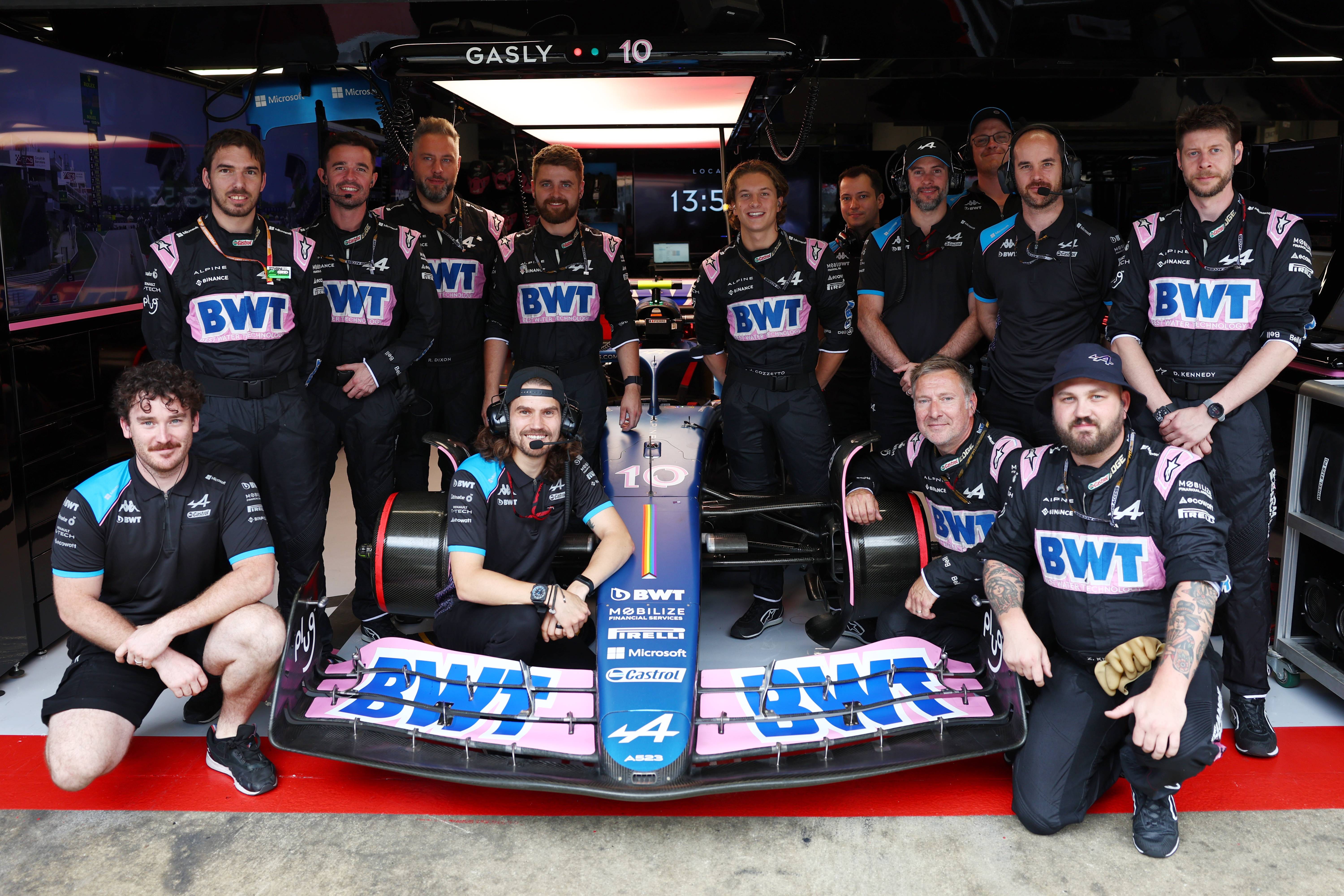 Aug.1 - "Arrogance" may explain the current management turmoil at Renault-owned Alpine, former team boss Cyril Abiteboul said.
Already, since the sudden ousting of new boss Otmar Szafnauer, long-serving sporting boss Alan Permane and technical guru Pat Fry, another former Renault chief - Alain Prost - has blasted former Alpine CEO Laurent Rossi.
"He is a perfect example of the Dunning-Kruger effect," Prost told L'Equipe. "An incapable leader who thinks he can hide behind arrogance and a lack of humanity towards his team."
Interestingly, Abiteboul - who was ousted as Renault re-branded as Alpine for 2021 - has a very similar take on what is going on at the Enstone and Viry-based team.
"It reflects dissatisfaction with results and most likely a loss of patience on the part of the Renault group's management committee," he told France Info.
"Beyond impatience, there may also have been a bit of arrogance at the start of the season - or overconfidence. When you don't confront reality, after a while you can tell yourself stories."
But as the 2023 season developed, Abiteboul says it will have become clear to Renault and new EUR 200 million US-based investors that the team is below-par.
"They didn't have this kind of miraculous evolution that other teams had - McLaren recently, Mercedes, Ferrari, Aston Martin at the start of the season," the Frenchman said.
The sacked Szafnauer said he has departed because the team executives above him disagreed with his pleas for a longer period of time to get Alpine up to speed.
Earlier, Alpine set the goal of winning races within 100 grands prix.
"Why not 120, why not 80?" Abiteboul said. "I don't understand these sorts of plans because you're sure to be wrong when you can't control what the others are doing in F1.
"The colossal investments of Aston Martin, the incredible dynamics of Red Bull, all that doesn't stop because we were arriving at Laurent Rossi's 99th grand prix."
Abiteboul says the current chaos at Alpine now resets the clock again for the team.
"The previous management wanted to do a complete reset after my departure, with the dismissal of about 15 people," he said. "But we underestimate that, as in other ultra-competitive sectors, getting someone from the competition takes time.
"If you lose 15 people and recruit, it takes two to three years before it takes effect," said Abiteboul. "So the reshuffle that Laurent Rossi wanted to do, we didn't even really see the result.
"Each element that is changed potentially puts team spirit and culture at risk. And it is especially these two aspects that Alpine lacks."
Abiteboul, 44 and now Hyundai's rally boss, says Alpine already has "everything" it needs to succeed in Formula 1 - except a powerful leader.
And that is also the case in the cockpit, he explained, as Abiteboul questioned the strategy of choosing Pierre Gasly to replace Fernando Alonso this year.
"Two names is one too many," he said, also referring to the incumbent Esteban Ocon.
"When you close your eyes and think of Mercedes, you think of Lewis Hamilton, even if Nico Rosberg also did extraordinary things. When you think of Red Bull, you think of the first cycle around Sebastian Vettel, then the second cycle around Max Verstappen.
"There needs to be a driver who is also somewhat the team boss. This is fundamental. Today the grid is very competitive and there will soon be a near equality of resources. What will make the difference is ambition, determination," he said.
---
✅ Check out more posts with related topics: