Andretti's $600m F1 entry fee: Is buying AlphaTauri a better option?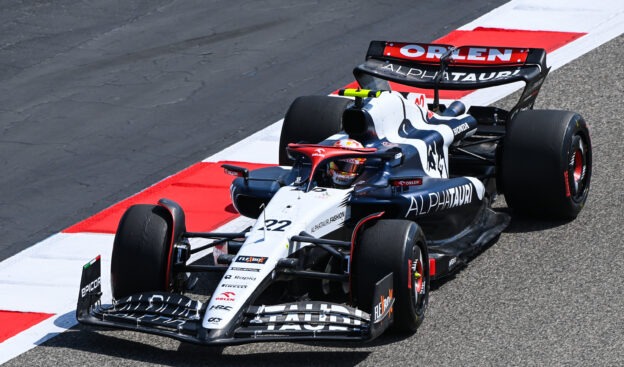 Feb.28 - Simply getting an official Formula 1 team entry could cost Andretti a staggering $600 million - and even well in excess of $740 million.
The sport's existing teams are believed to be pushing the FIA to increase the current $200 million entry fee for new teams up to $600 million.
It comes as an Andretti spokesperson, representing the US-based outfit headed by Michael Andretti and championed by his son and F1 legend Mario, confirmed that the entity has now lodged application paperwork with F1's governing body.
"Aware that the Andretti-Cadillac bid has every chance of successfully passing the FIA selection process, the other teams are reportedly working on a new deterrent weapon - a 200 percent increase in the entry fee," reported France's Auto Hebdo.
But there could be another option for Andretti - buying Red Bull's second F1 team AlphaTauri.
"With General Motors' help, does Andretti buy AlphaTauri instead - for 700 million euros?" reported the German language specialist publication Speed Week.
Former F1 driver Ralf Schumacher, however - who is famously close with AlphaTauri's boss Franz Tost - doesn't actually believe the sale rumours.
"When the AlphaTauri employees read something so meaningless, it naturally causes unrest," the former F1 driver told Sky Deutschland.
"But the sale doesn't make any sense at all at the moment," Schumacher added.
"The value of the teams and Formula 1 is currently increasing more and more. AlphaTauri is its own team that is functional on its own at its own location. Relocating now makes no sense either - it costs far too much money."
Schumacher thinks a more reasonable explanation for the rumours is that AlphaTauri and Red Bull may start working much more closely together in future.
"AlphaTauri and Red Bull were always completely on their own, which was at the request of the late team owner Didi Mateschitz," he said. "Where they could have, synergies did not exist.
"Now everything is being reorganised," Schumacher speculates.
---
✅ Check out more posts with related topics: