Alonso: McLaren-Honda 'a little behind'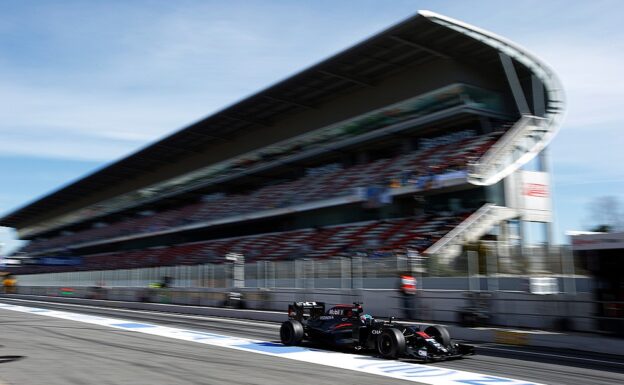 Mar.4 - Fernando Alonso says he is not sure where he will line up on the Melbourne grid.
McLaren insists it has improved since its diabolical 2015, while Jenson Button described the latest engine step as the biggest Honda has made in 14 months.
But Alonso, who just last week was linked with early retirement, warns that McLaren-Honda still has improving to do.
"We still have some power to recover," he is quoted by Spain's AS newspaper, "as the pre-season has been very short. Hopefully we can unlock the potential during the championship."
Alonso said one obvious step compared to 2015 has been better reliability.
"We can't forget that last year we used 12 engines for the world championship and it's impossible to think that can be repeated," he insisted.
"We have improved in some respects and there is still more to come so it's difficult to assess, but we are a little behind where we would like," said Alonso.
Based on pre-season testing, he said the pecking order behind Mercedes and Ferrari is more difficult to read than ever.
"When we get to Australia, and everyone is on the track at the same time with the same tyres and fuel, we will see if we are 17th, 11th or fifth and from there we can expect one thing or another for the season," said Alonso.
Remi Taffin, the engine chief at Renault, agrees that the progress made by Honda over the winter has been hard to gauge.
He claims Renault's step has been in the order of half a second per lap.
"From the data in the factory and what we have seen here (in Barcelona) I think we have improved half a second from last year," Taffin is quoted by Marca.
"It is difficult for Ferrari or Mercedes to have achieved that figure this year, and as for Honda, they are a mystery to us at the moment," he added.
---
✅ Check out more posts with related topics: