Alonso: Malaysian F1 GP shows Red Bull Racing is not a team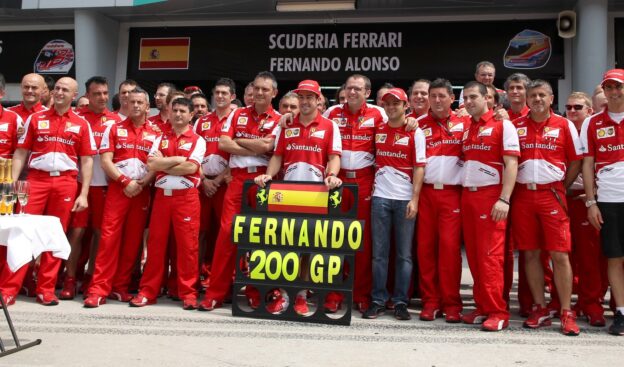 Fernando Alonso, who wears a giant Samurai tattoo on his back and neck, sounded disappointed to have missed Sunday's war between Sebastian Vettel and Mark Webber.
Beached in the gravel when his Ferrari's front wing collapsed following early contact with Vettel, the Spaniard wittily admitted on Twitter that he had "missed a good moment" when the Red Bull duo's already tense relationship vanished completely amid the latest team orders scandal.
"I will try not to leave them alone again," added Alonso.
Actually, he said the Red Bull saga is just clear evidence of what he already knew.
"It's amazing," he is quoted by AS newspaper, "because it's always the most legal team, the team that always does everything right and never bad things, but today was a little bit of truth.
"It doesn't happen at Ferrari -- we're the most united team. They say they are, but you can see that they are not."
And Alonso was definitely not amused when recalling his first-lap contact with Vettel.
"He (Vettel) practically stopped in the middle of the corner. He was at least 10km/h slower.
"It was a surprise to find him there," he added.
Alonso's front wing was damaged, but he did not pit for a new one at the end of the first lap. The wing soon collapsed, stranding his Ferrari in the gravel.
"It's easy to say we should have done something else," he said. "The wing didn't seem so damaged, even on television, and so we decided to continue, because we knew we were going to put on dry tyres on lap three or four.
"We took a risk and it went wrong, but I think we were very unlucky."
Alonso said he thinks he could have fought for the win.
"Red Bull didn't impress too much this weekend," he insisted. "They know they have problems with the degradation; even Mercedes was fighting for victory until 20 laps to go.
"The podium was practically guaranteed," added Alonso.
---
✅ Check out more posts with related topics: