Alexander Wurz: Comeback been bad for Schumacher but good for F1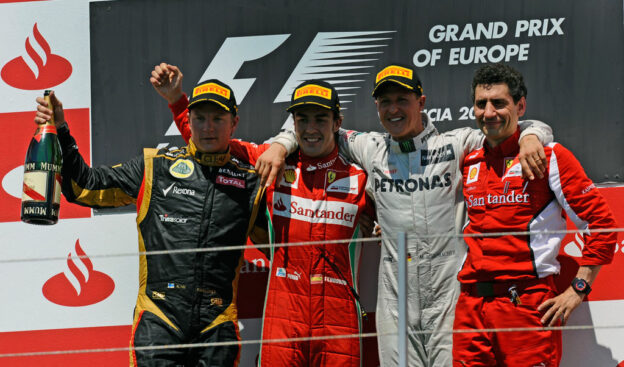 His three-year return to F1 has been "bad for (Michael) Schumacher, good for formula one".
That is the claim of Alex Wurz, who at the height of the seven time world champion's powers in the late 90s once famously went wheel-to-wheel with the great German and emerged from the Monaco tunnel with his car in pieces.
A still highly competitive Schumacher retired from F1 in late 2006 but then returned with Mercedes three years later, but - now in his 40s - only managed to add a mere podium to his giddy tally of 91 victories.
Now, after Austin and Brazil in the next two weekends, Schumacher is retiring again.
"He was not able to do what he expected," Wurz told Sportwoche.
"At the end it is a sign of the times that everything in F1 is so fast-paced, and hard as nails," he said.
Wurz, however, said he thinks Schumacher's comeback was not a failure.
"The fact that someone who dominated so much was not able to dominate again after a three-year break is a compliment to the drivers who dominate now," he said.
"It shows that they are the best in the world today," added Wurz.
For that reason, 2010, 2011 and 2012 will be remembered as "bad for Schumacher, good for formula one", he concluded.
See all info about Wurz on our Alexander Wurz info & statistics page.
See all info about Schumacher on our Michael Schumacher info & statistics page.
---
✅ Check out more posts with related topics: